Working efficiently and staying organized has never been easier in Shortcut! Say goodbye to hunting for your most important items or fumbling between too many tabs and say hello to a more joyful experience.
See our Getting Started with the Power Dock video below for a quick overview.
Open any Doc, Story, Epic, Iteration, or Milestone.
Select the Pin 📌 icon in the top right of the Shortcut entity.
Note: The Power Dock makes it possible to pin up to 20 items in Shortcut to keep your most essential items organized at the bottom of your browser.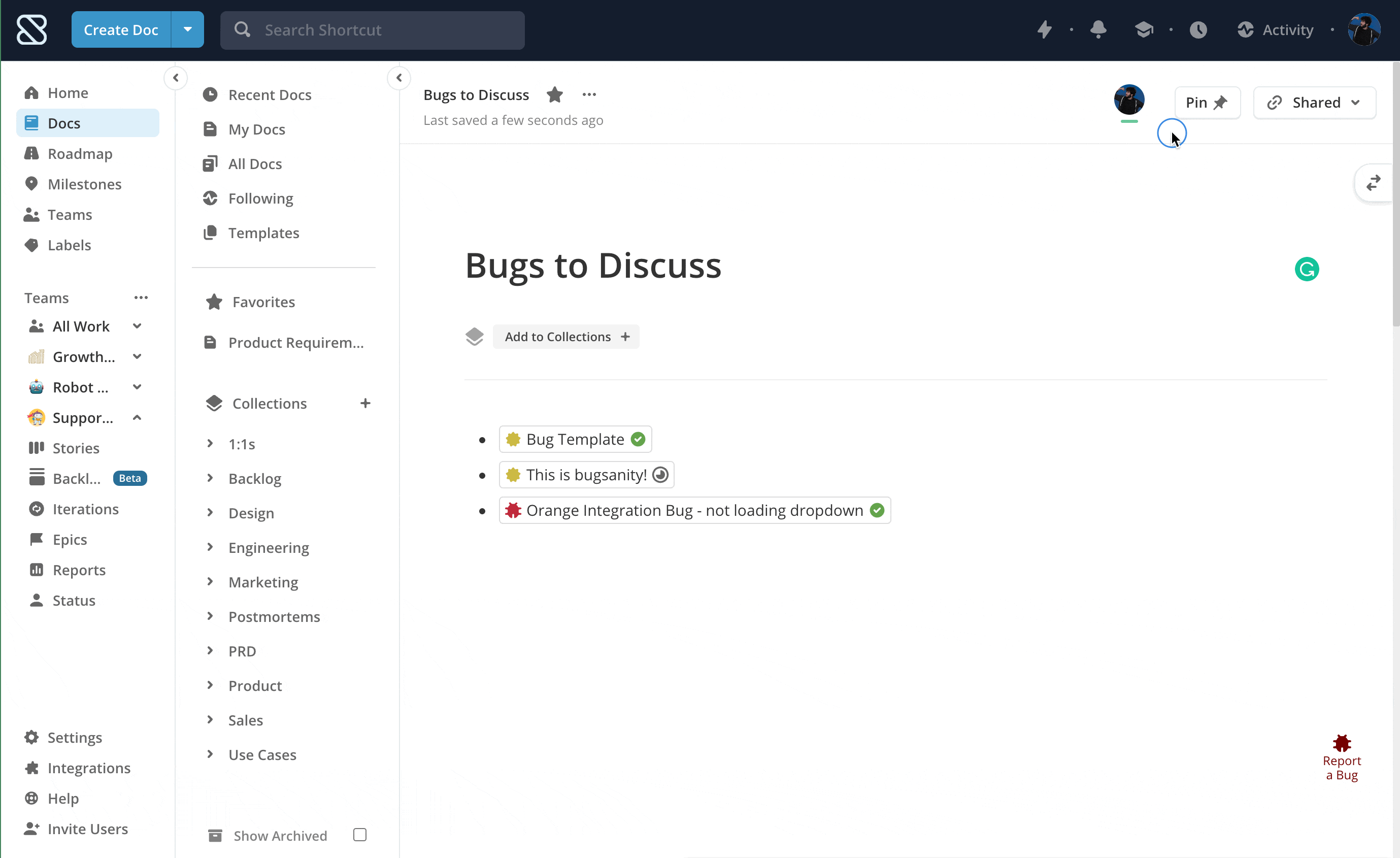 Power Dock Management:
How to minimize and expand Power Dock:
Click the downward caret (arrow) on the power dock (bottom right of your screen) to collapse the row of pinned items to keep your view clean! Expand the power dock again by selecting the pin symbol.
Reorder Pinned Entities:
Select and drag an entity card left or right to move its position in the dock.
Unpinning a Pinned Entity:
Simply select the pin on the entity card.

Power Dock on a Mobile Device
The mobile version has the same functionality as the browser version, with a slightly different look, so you can also create an efficient way to work in Shortcut on the go! Take a peek below!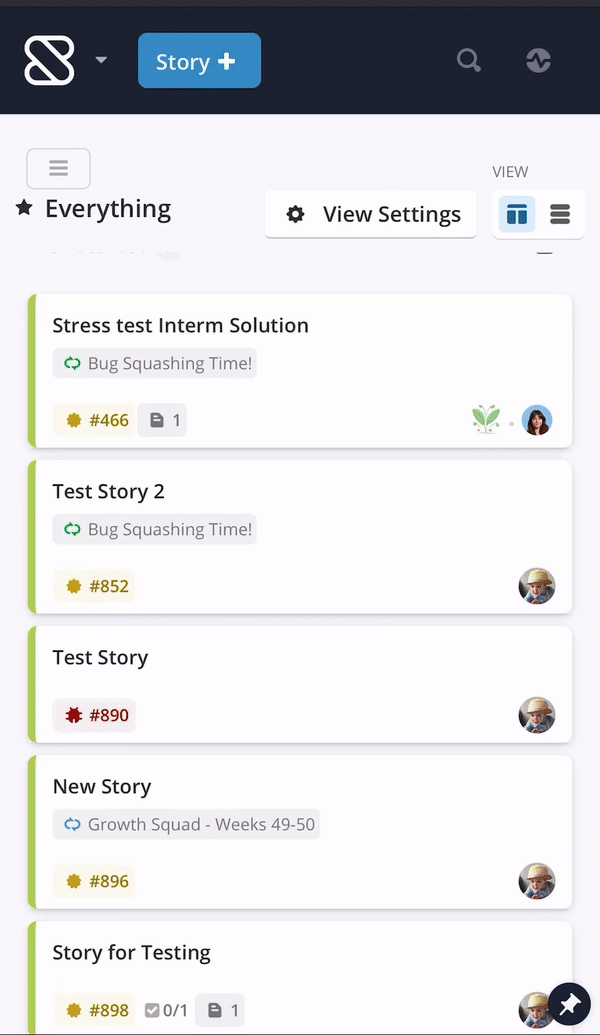 Updated