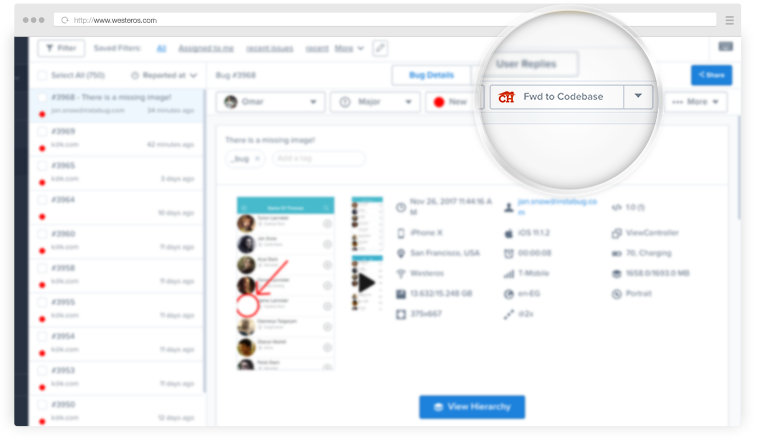 The Instabug integration enables you to send bug reports direct from Instabug account to your Shortcut Story board.
Setting Up the Instabug Integration
1. In Shortcut, go to Settings>Your Account>API Token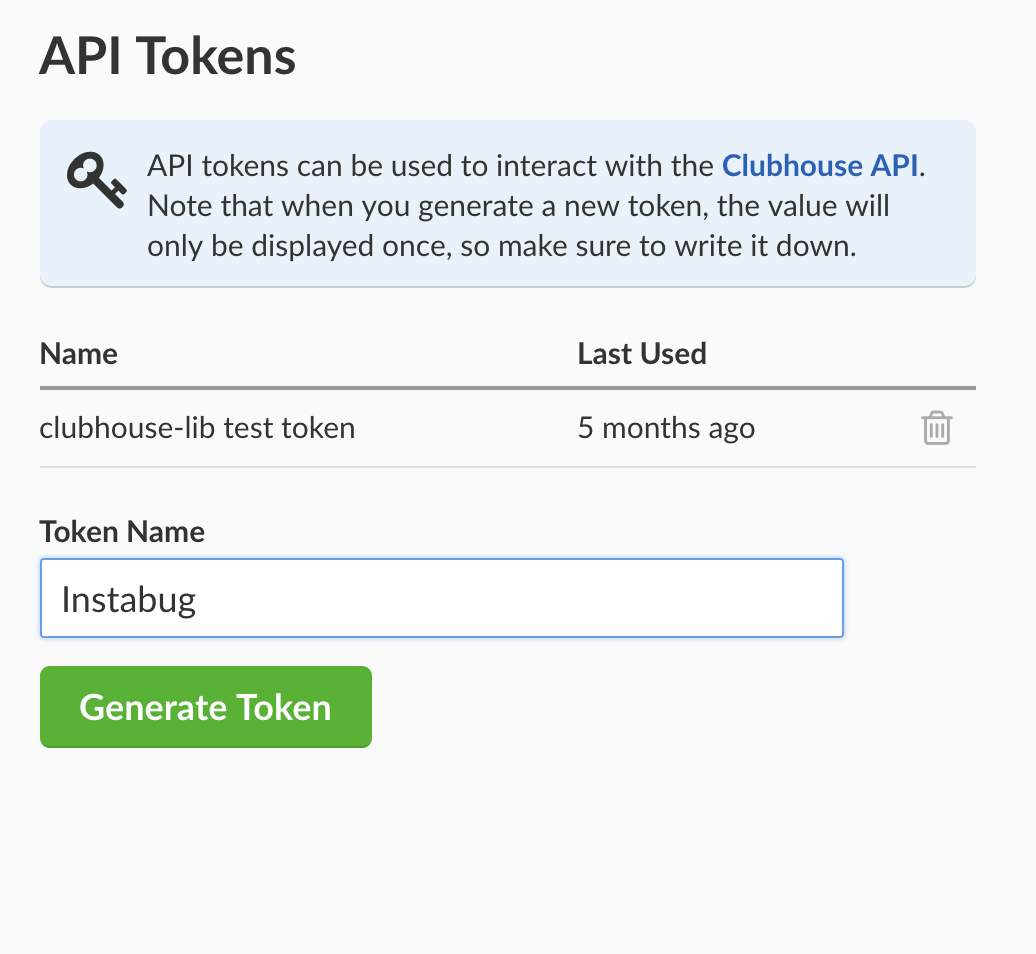 2. Name and generate a new token.
3. Copy the token somewhere secure.
4. In Instabug, go to the "Extras" menu
5. Select "3rd Party Integrations"
6. Click on the Shortcut icon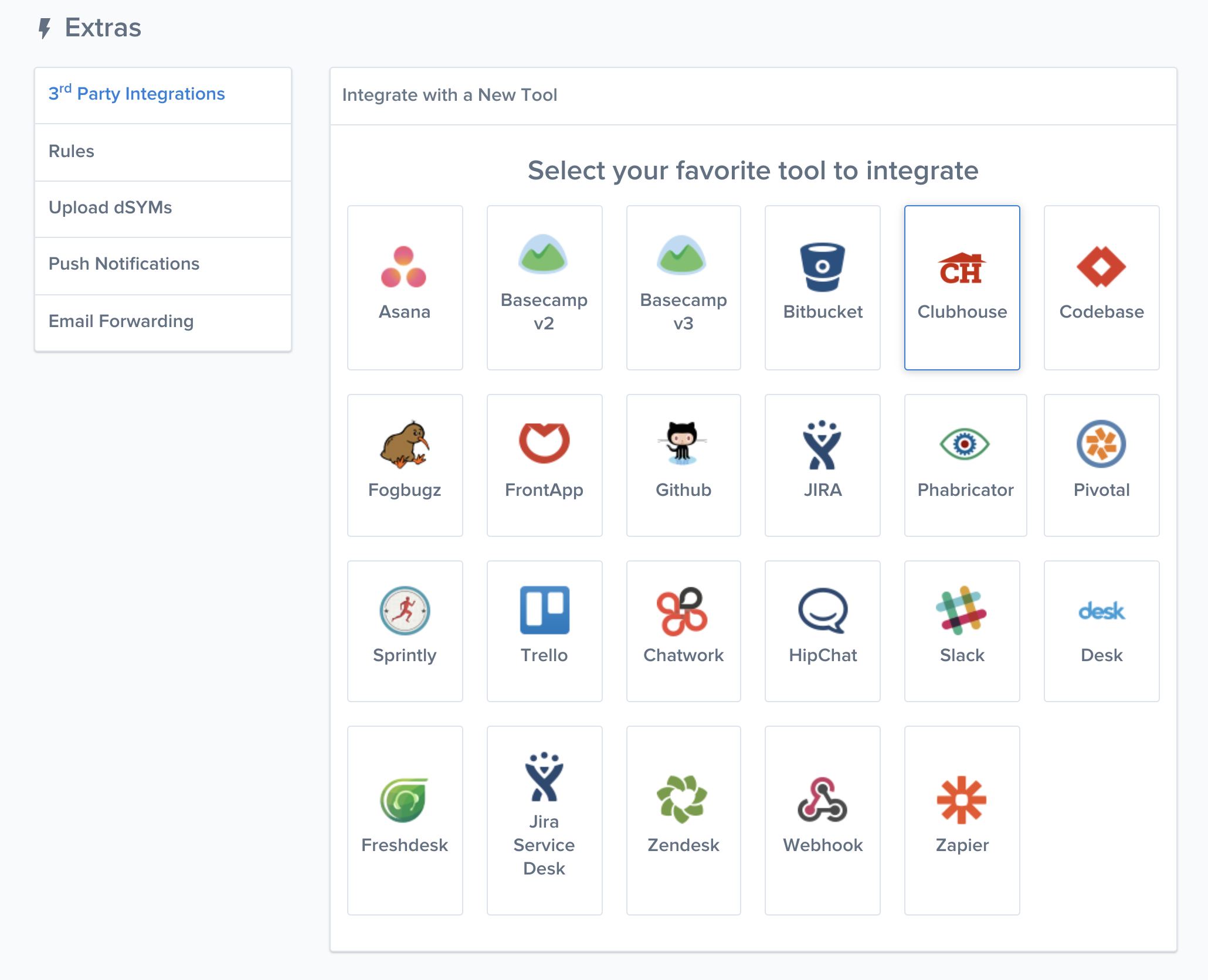 7. Insert your token and select the Project you want the Story to drop into. You can also select what data is passed into the Story.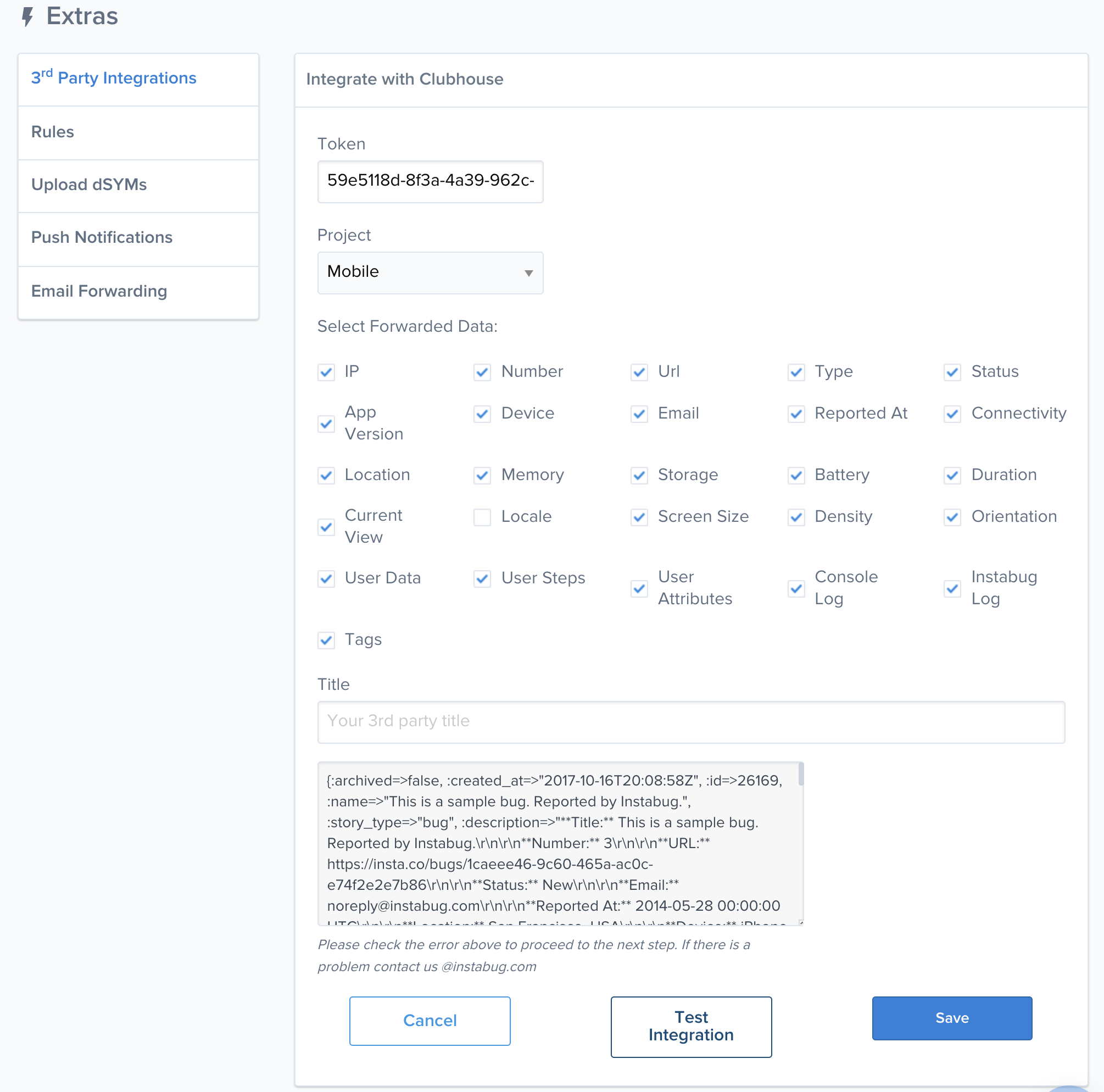 8. Once the integration is set in Instabug, you can either choose to pass bugs along manually or you can go to Rules to define when Instabug will create a Shortcut Story.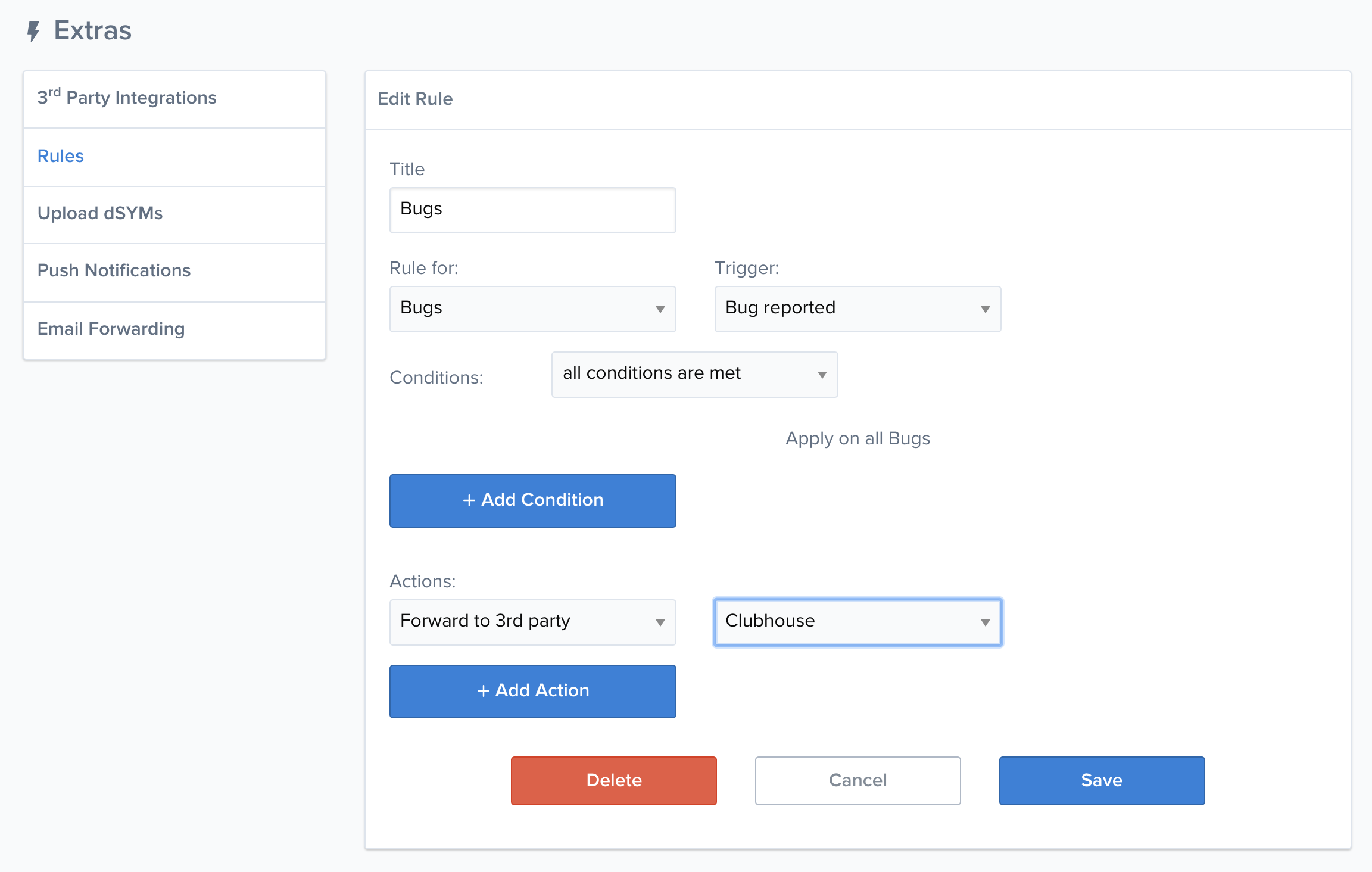 Please note that this integration is maintained by Instabug, so you will need to contact them with any issues.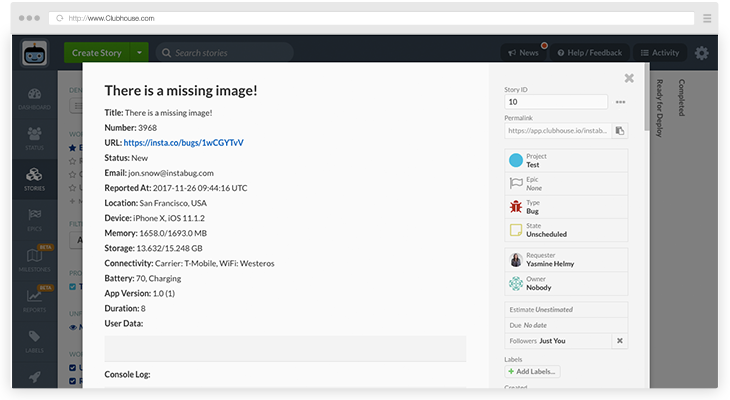 Updated