What are Collections?
Collections are a group or "collections" of Docs that help you find and organize your Docs. Collections can be found in the Docs menu.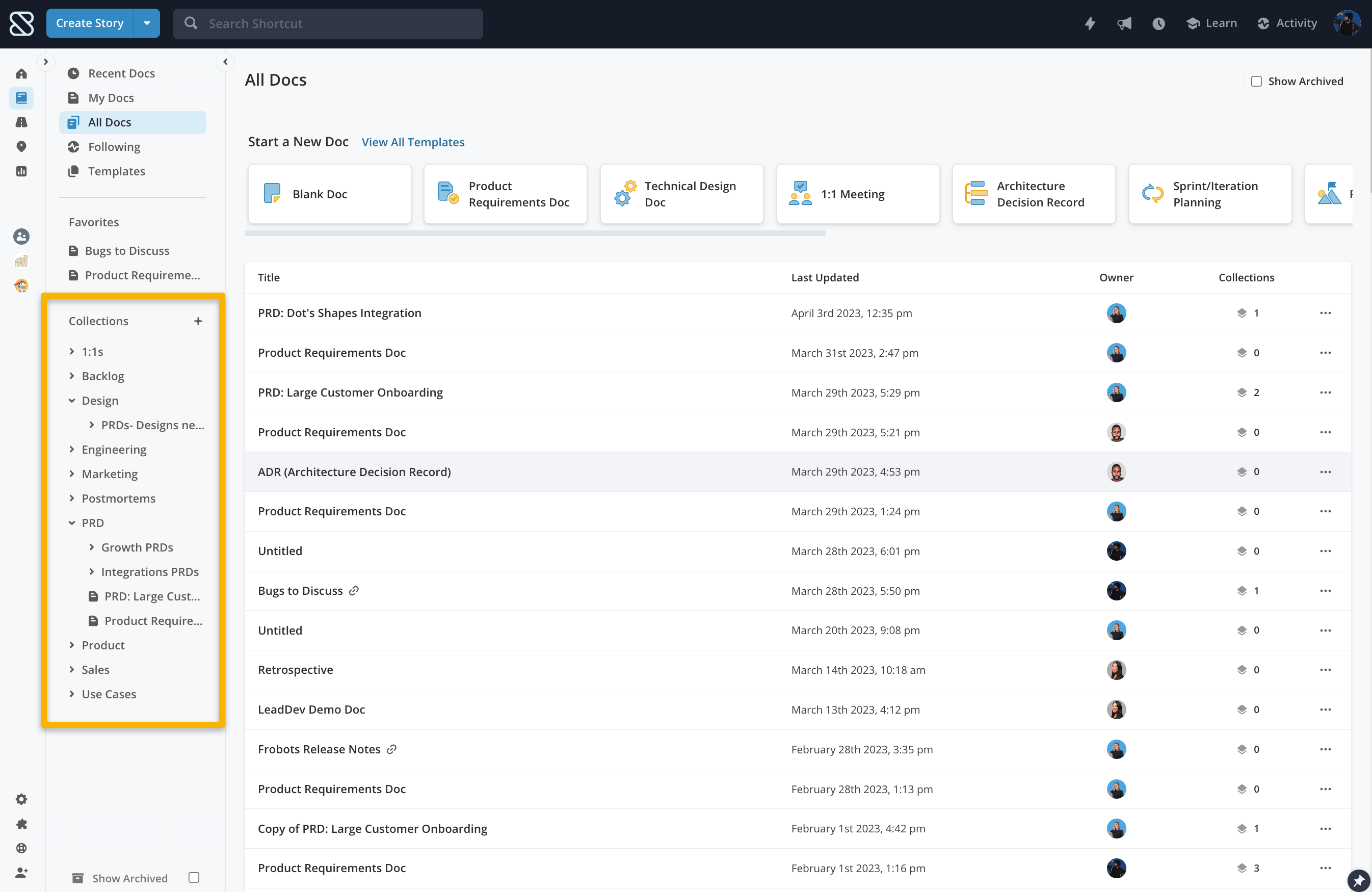 Unlike the standard folder system, Docs can be added to as many Collections as needed. This makes it easy to organize in a way that makes sense for different users or teams. For example, a PRD can be added to a PRD Collection and a Product Collection, making it easy to find no matter who you are.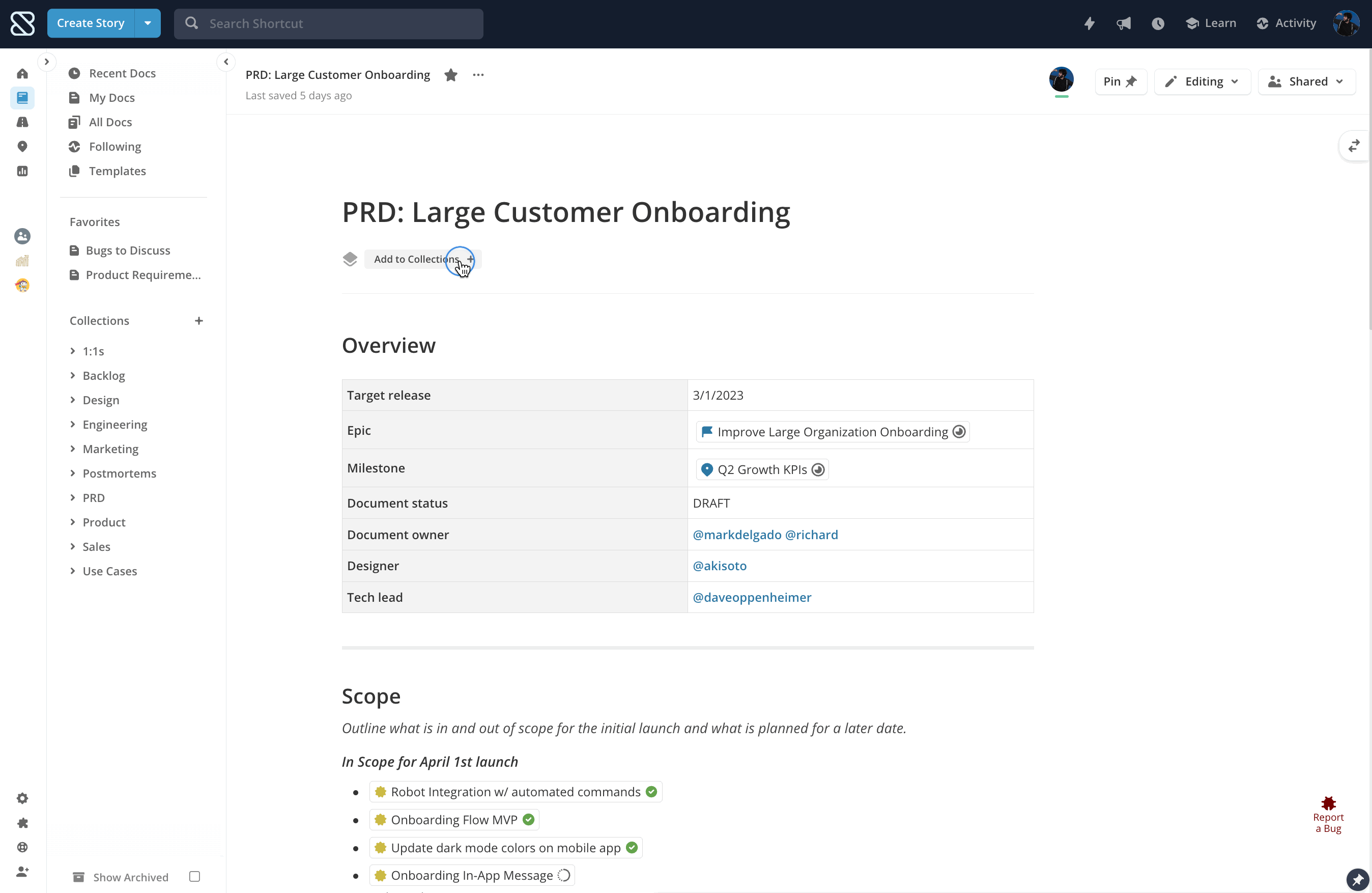 Use the carrot to open a Collections and see the linked Docs. Use the ellipses to take Collections actions including Rename, Archive, and Delete. You can also add Sub-Collections (nested folders) from here.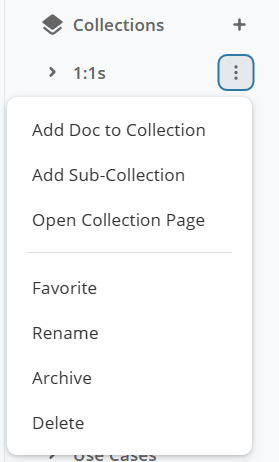 Collections and Docs in a Collection will be in alphabetical order. All Collections can be viewed by everyone in the Workspace, any Shared Docs will be seen listed by anyone in the Workspace but Private Docs will only be seen in the Collection by people with access to the Doc.
Collections Best Practices
Use Shortcut entities such as Stories, Epics, and Milestones as your primary form of organization. Adding a Doc about an Epic to the Epic means it's always where you want it when you want it. Collections are a great secondary form of organization but this is the best way to prevent your team from spending time searching for Docs.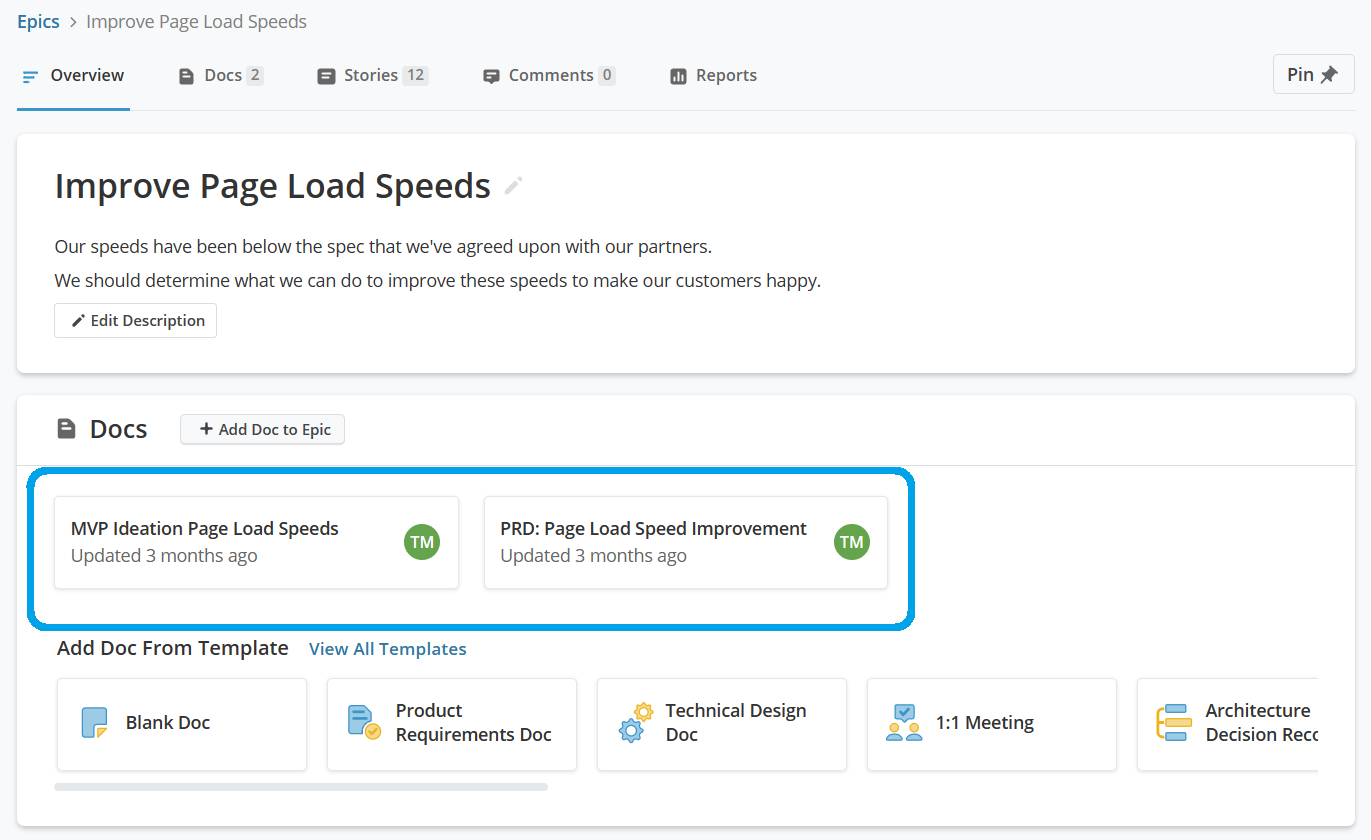 Use Command-F (Mac) or Ctrl-F (PC) to find Collections and quickly navigate to them.
Keep your Collections organized and simple. Rather than have everyone create a ton of Collections and create a long list, make a plan, create the Collections and encourage the team to stick to it so things stay easy to find.
Use Sub-Collections for an additional level of hierarchical organization for your Docs.
Use a naming convention to make things easy to find and create consistency. For example, the Shortcut team creates Collections for each Team. All the Collections on the Build squad start with Build (Build: PRDs; Build: Key Workflows).
Updated