With the Shortcut Zendesk integration, associating Zendesk support tickets with new or existing Shortcut Stories is a breeze.
To set up this integration:
While signed in to both your Shortcut and Zendesk account navigate to the Zendesk Marketplace and search for Shortcut.
Click Install in Zendesk. You may also be taken to another screen to confirm that you want to install the app -- just click "Install" there as well.
Then, in Shortcut, navigate to Settings>Integrations>Zendesk and toggle the integration to Enabled. The integration will be enabled for everyone in your Workspace and visible on the Tickets screen.


Now that the Shortcut app is installed in your Zendesk instance, the next time you open a Zendesk ticket you will see the Shortcut app in the Apps Toolbar: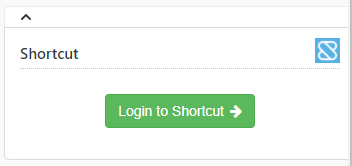 Click Login to Shortcut, and then you'll be taken to the authorization screen, where you'll be able to select the Workspace you'd like to connect to your Zendesk and approve the relationship: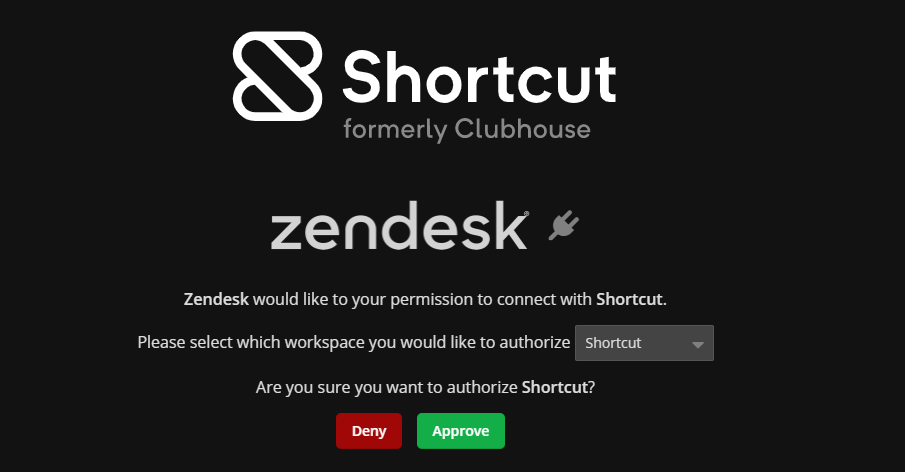 Once you hit Approve, you'll have given the integration an authorization that's valid for 30 days, and the app will look something like this in the Apps toolbar whenever you're in a ticket: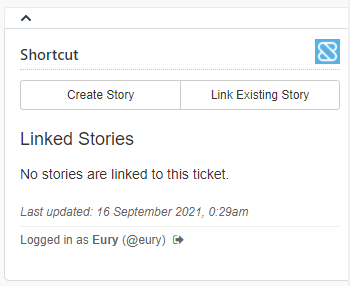 Now you're ready to link and create Shortcut stories from your Zendesk!
Updated