You can create a Project from the Projects page by clicking the Create Project button.

Projects can also be created on the Stories page. Navigate down to Projects in the sidebar and select Add New Project.
Either method will open the new Project dialogue: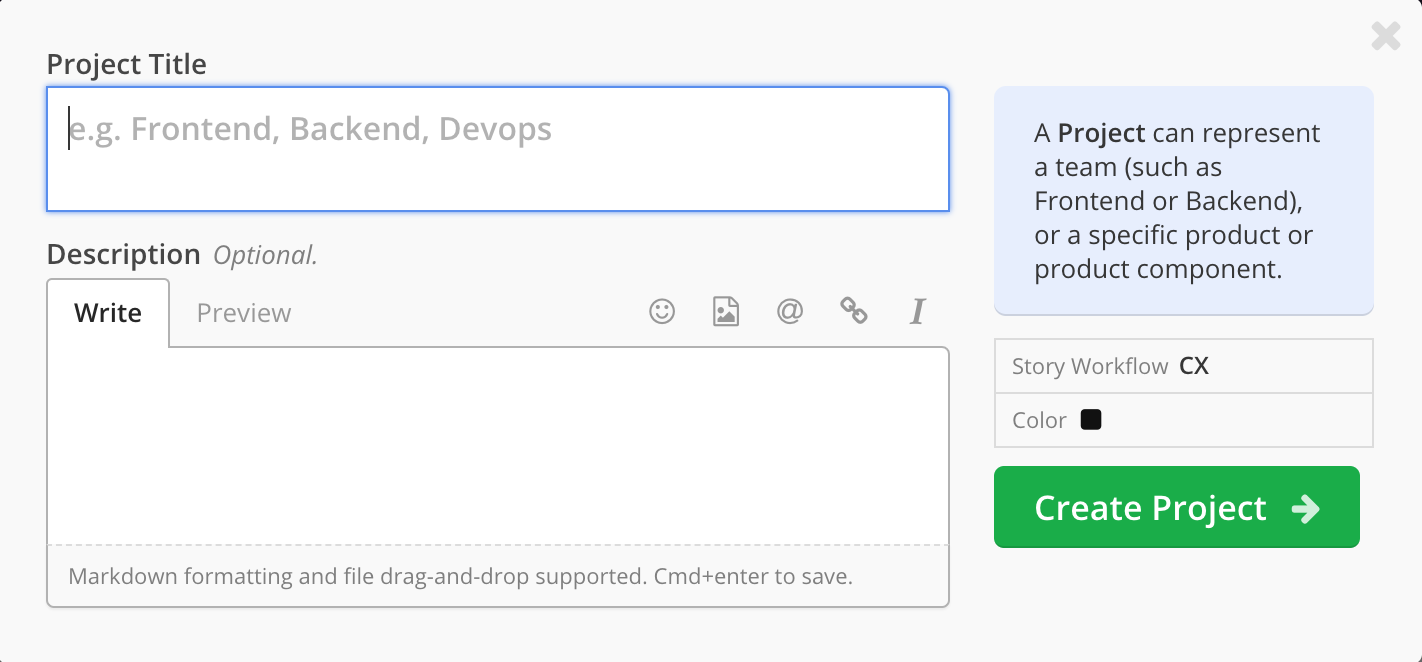 Once in the dialogue, you must add a Project title in order to save. We also recommend that you add a description so your teammates know who should be working on that Project.
By default, the Project will be created in the Workflow you're currently viewing, but you can change the Project's Workflow by clicking on the Workflow field. Likewise, you can designate a color for your new Workflow by clicking on the Color field.
Once complete, click Create Project. You'll be taken to the Projects page where your new Project will appear.