In the Stories sidebar, you can show or hide Projects, Workflow State columns, Epics, or Iterations on the Stories Page simply by clicking on their checkbox or icon.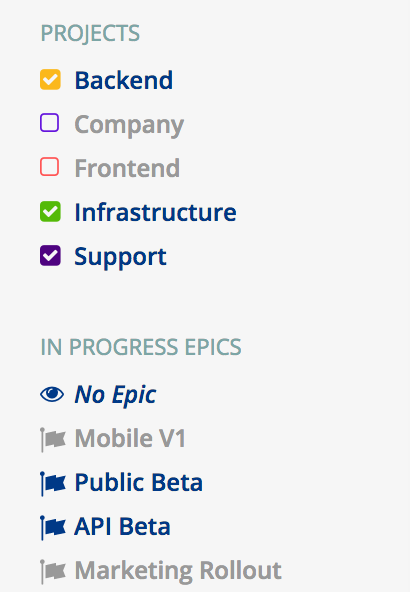 To select just one, you can hover over it and select Only from the context menu.

To show or hide all items in a section, click the drop-down next to the section name and click All or None.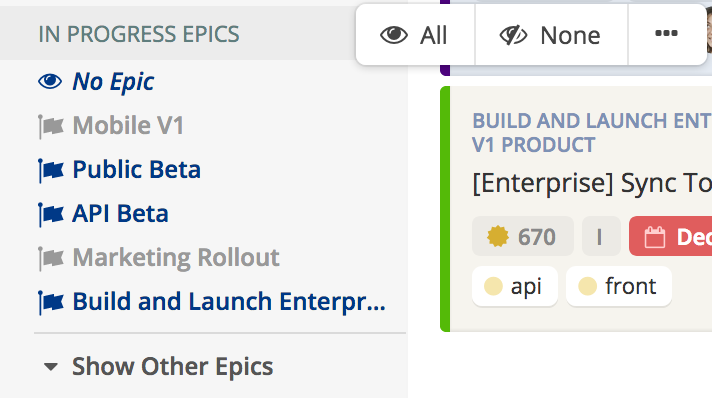 By default, Shortcut will only display unfinished Epics in an expanded view. To change the list of visible Epics on the Stories page click the three dots.


There are even more options in the Quick Filters section.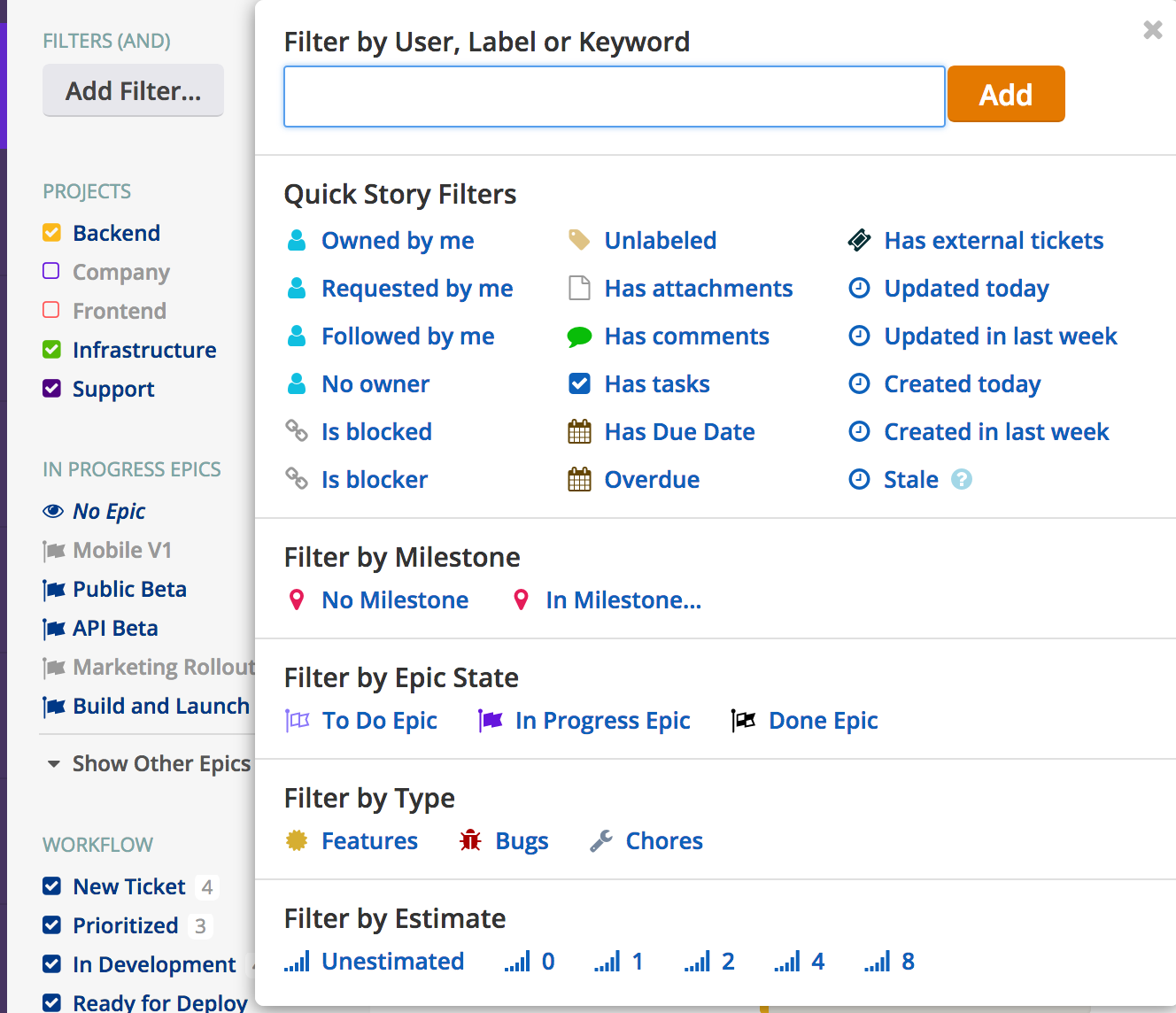 Once you create a filtered view that you know you'll want to return to, you can save it as a Space. More on Spaces here.
Updated