To edit a Project, go to the Projects page and click on the Project's title. This will take you to the Project's home page: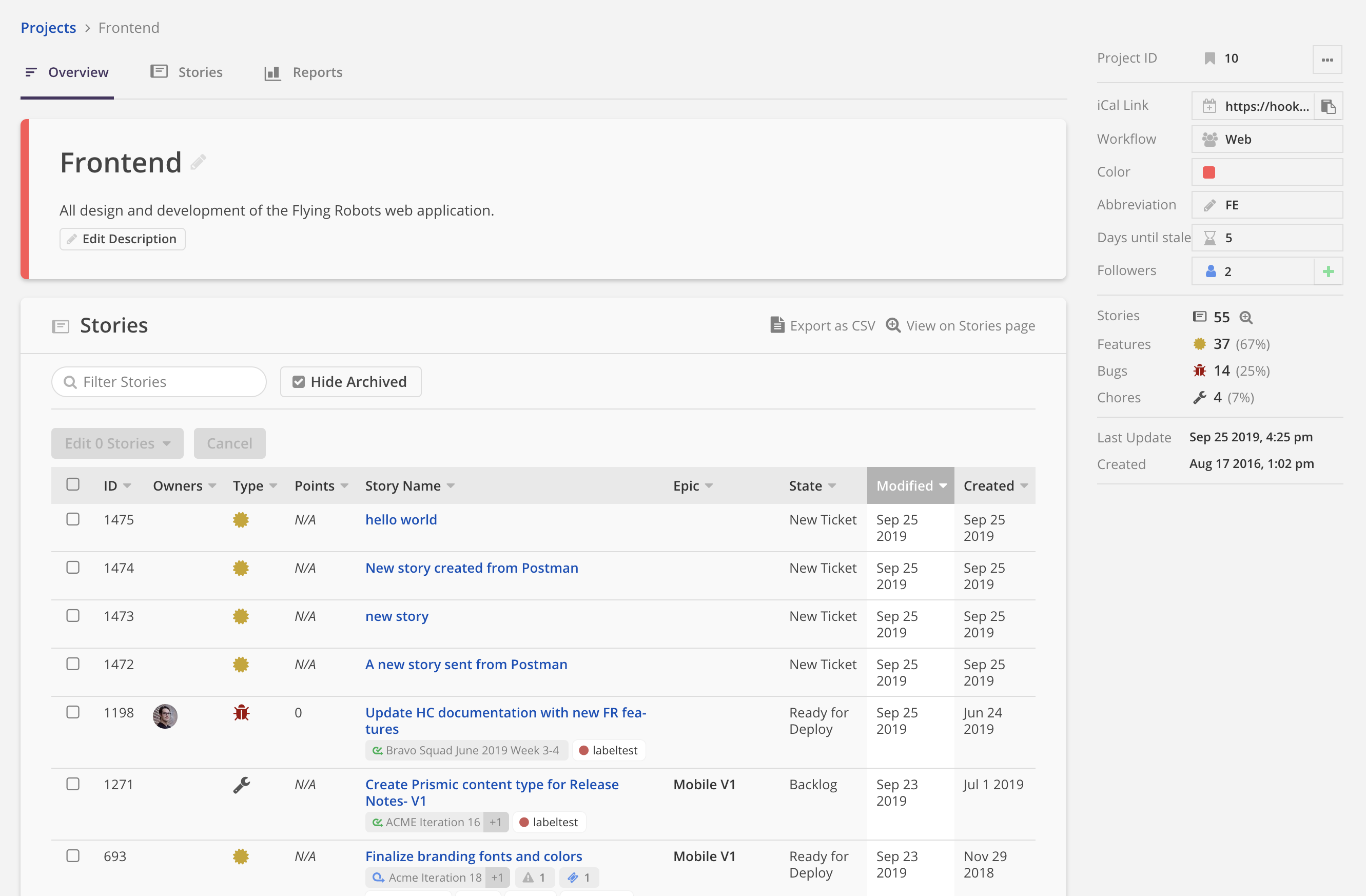 To edit the Project's title, click on the pencil icon next to its current title, change the name, and then hit Enter to save it.
To add or edit the Project description, click on the Add (or Edit) Description button, make your changes, and then click on Save when you're done.
You can also edit the Project's Workflow, color, and abbreviation on this page, as well as change the number of days until a Story in this Project is stale and the Project's Followers.