By default, newly created Stories populate at the bottom of their assigned workflow state column.
Shortcut Story cards can be moved up and down in the priority queue of a workflow state by dragging and dropping the Story card up or down the column. This method also works for moving multiple selected Stories.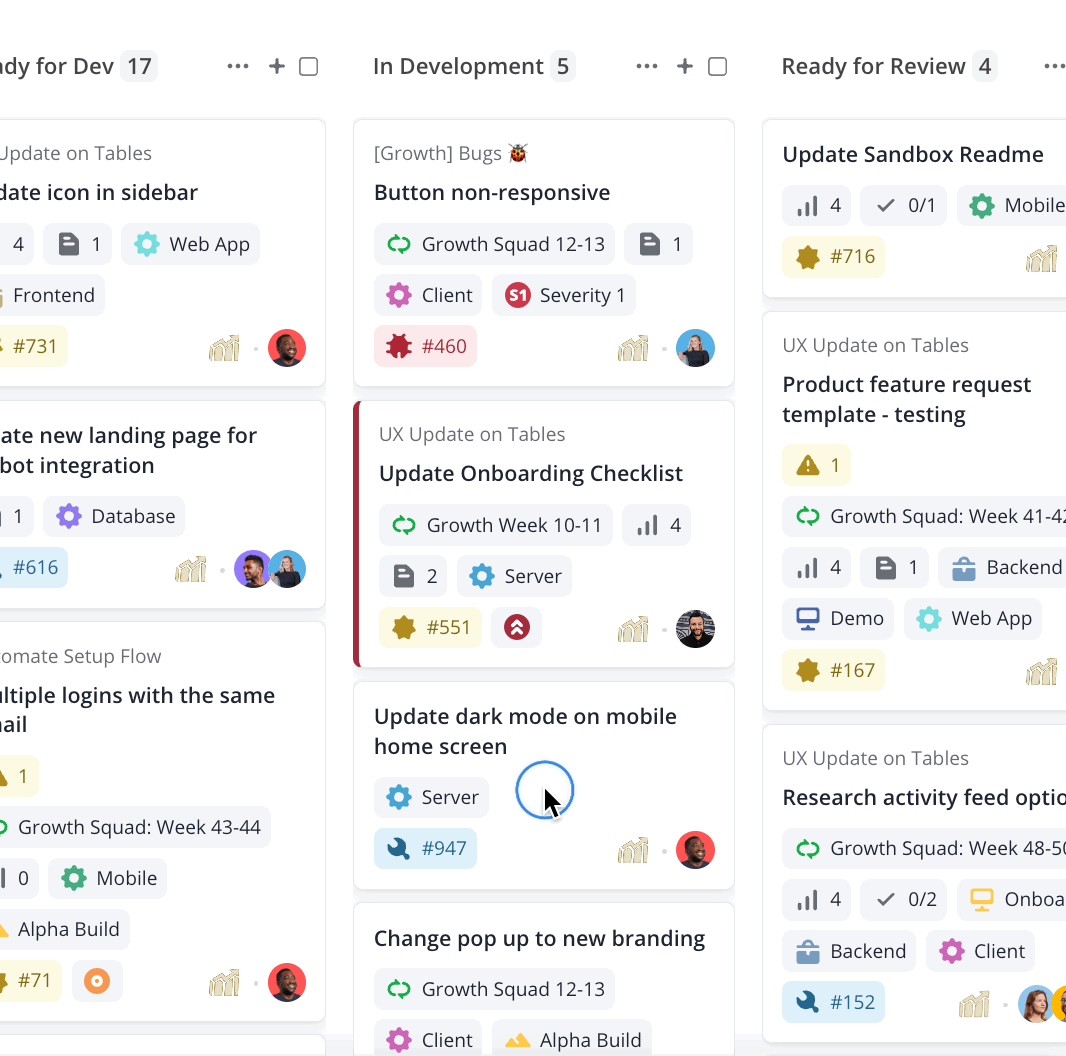 You can also move Stories to the top or bottom of the column in the selected workflow state by using buttons within the Story. 
Click on the Story

Select the More Actions menu (e.g. the ellipsis in the upper right corner of the Story)
Select Move to top or Move to bottom

You can also use the keyboard shortcuts as noted in the menu. This will adjust based on the OS you are using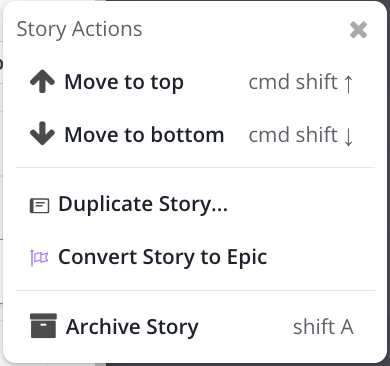 Updated