The Status Page is where you can get a full overview of all the people in your Workspace and their assigned stories.
The Status Page is available in two views: Stories and Compact. Stories View works best for smaller teams and filtered views, while the Compact View provides a higher-level view of what's going on for teams of all sizes.
The Status Page in Stories View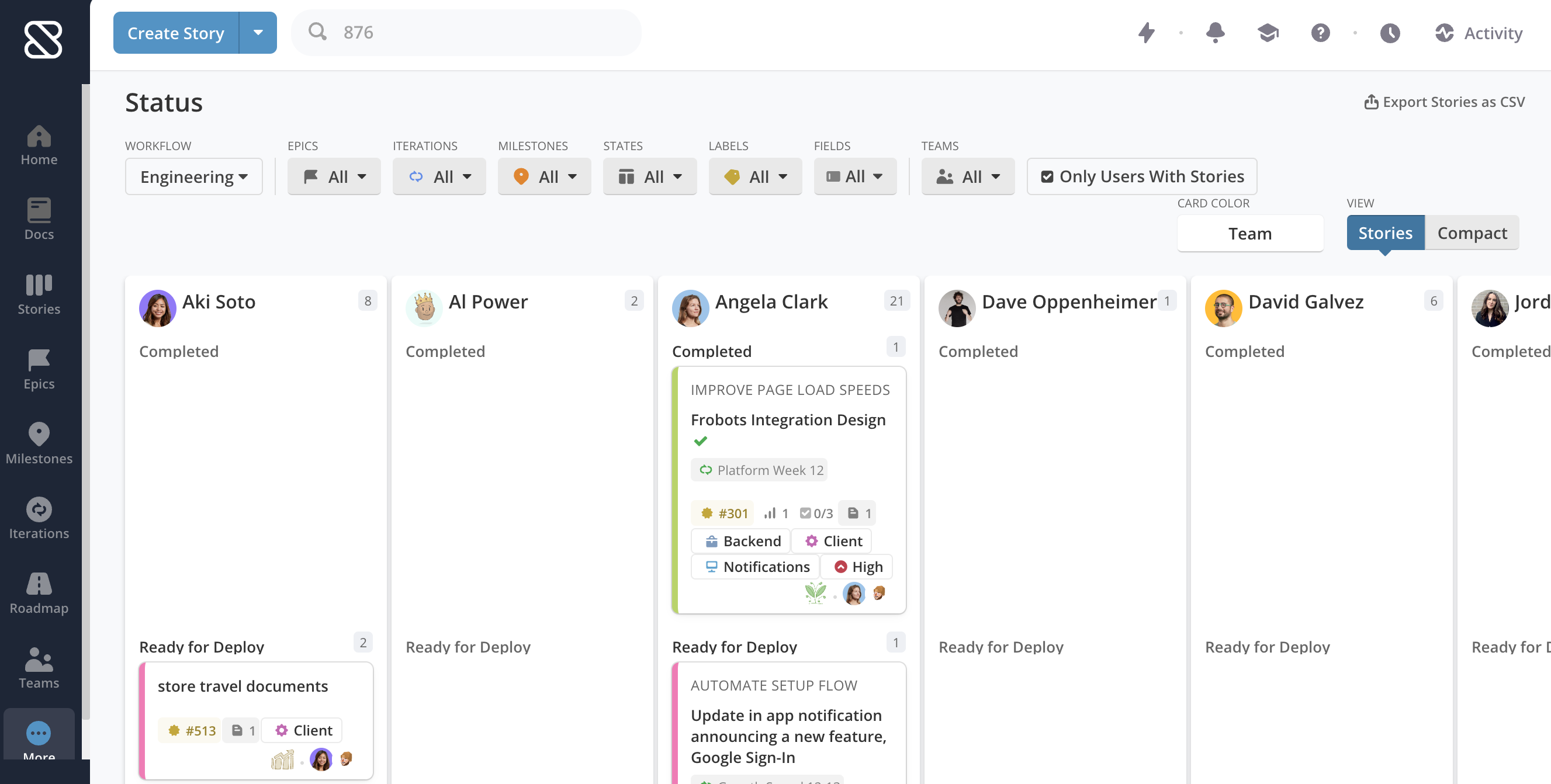 The color on the left border tells you what you are coloring the card by (e.g. Team, Story Type, Field Type, etc.)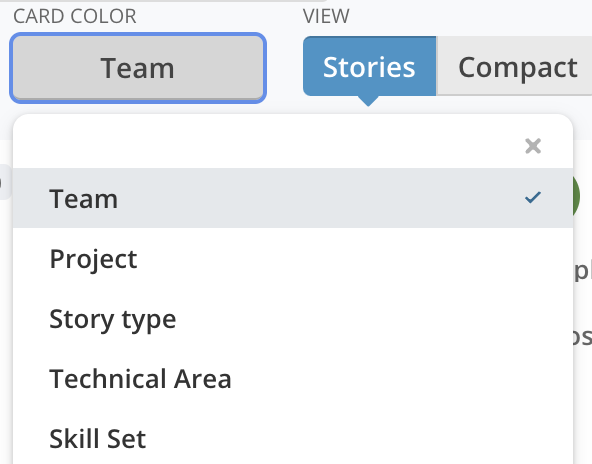 Stories and Workflow States in Compact View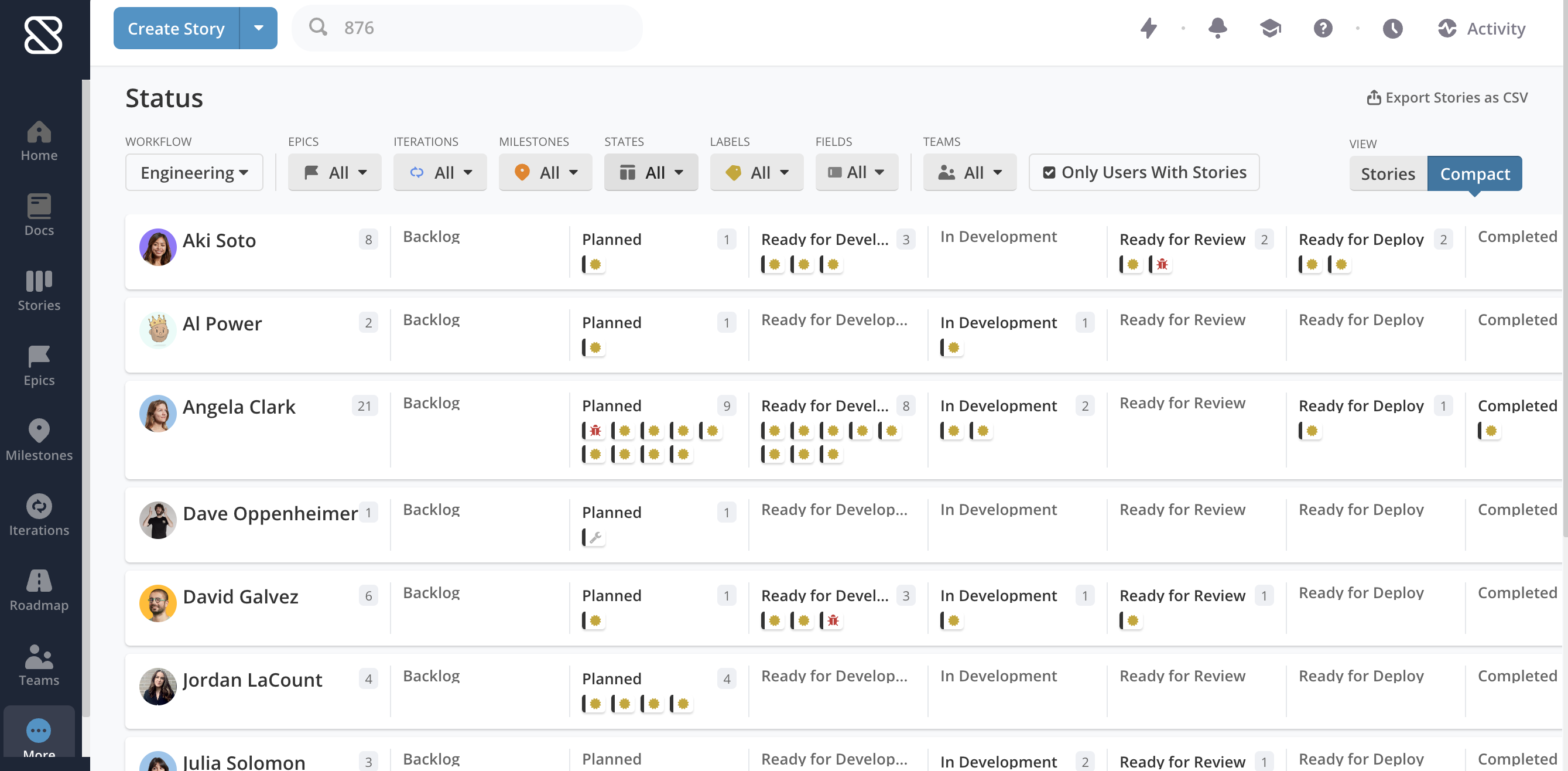 The background of each card in the Compact View shows you what type of Story it is.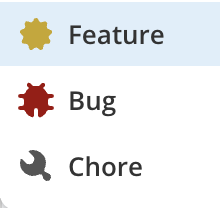 Updated