Please note!
New Shortcut users will not have access to Projects as it is a legacy feature and will be phased out over time. Existing users can toggle Projects off or still use them for now however they will eventually be replaced by Fields. Have questions? Read more here
If you don't want to archive a Project, you can fully delete it.

Go to the Projects page.

Click on the name of the Project you wish to archive, which will bring you to its Individual Project Page

In the upper right corner, click the … button

Select Delete Project, and you'll get a pop-up to confirm. Click OK

Having Trouble Deleting?
Projects can be deleted only when all Stories associated with that Project have been deleted or moved to another Project.

If you find that you have deleted all visible Stories and are still unable to delete the Project, click the Show Archived Stories checkbox next to the Filter Stories search bar on the Project page. Another option you have is to use the project: and is:archived search operators on the Search page. You will then be able to see any remaining Stories. Once you delete or move those Archived Stories, you should be free to delete the Project.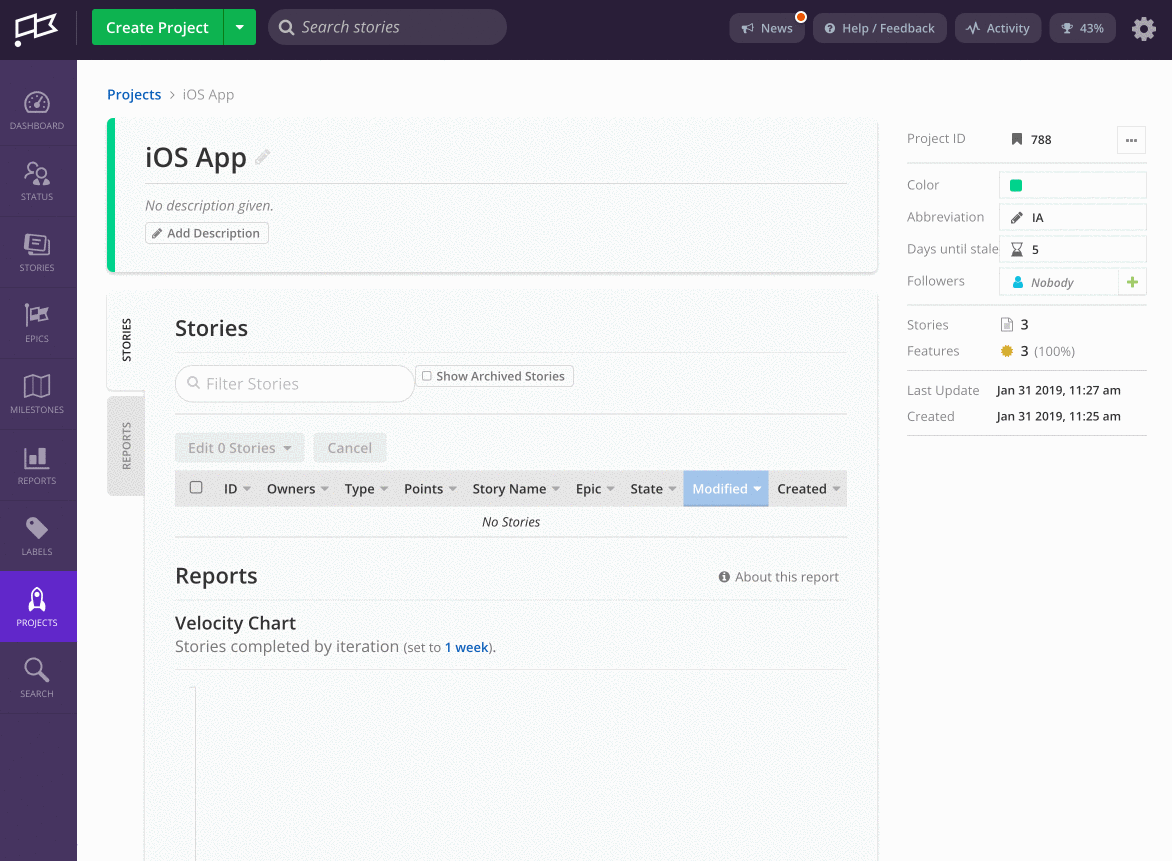 Updated