Please note!
New Shortcut users will not have access to Projects as it is a legacy feature and will be phased out over time. Existing users can toggle Projects off or still use them for now however they will eventually be replaced by Fields. Have questions? Read more here.
The individual Project page provides a detailed overview of a Project's work, including a table of all Stories in the Project as well as a breakdown of Story types, information on recent updates, and Project-specific reporting.
You can get to the individual Project page by clicking on its title on the Projects page.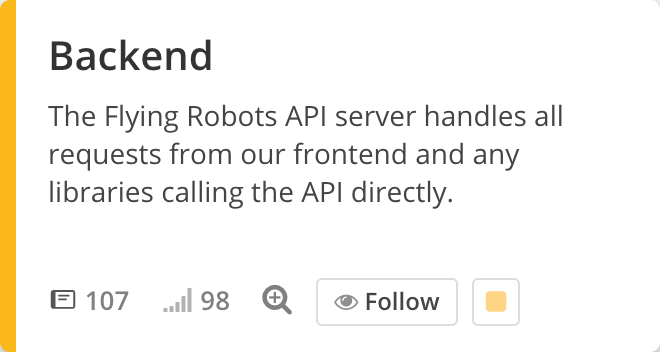 From this page, you can also edit the Project, link it to a Doc, add additional followers, archive the Project, and change the Project description or abbreviation (used on Story cards). You can also use the Filter Stories as a search tool to surface specific Stories within the Project.
Export a CSV of all of the Stories in a Project by clicking the Export button.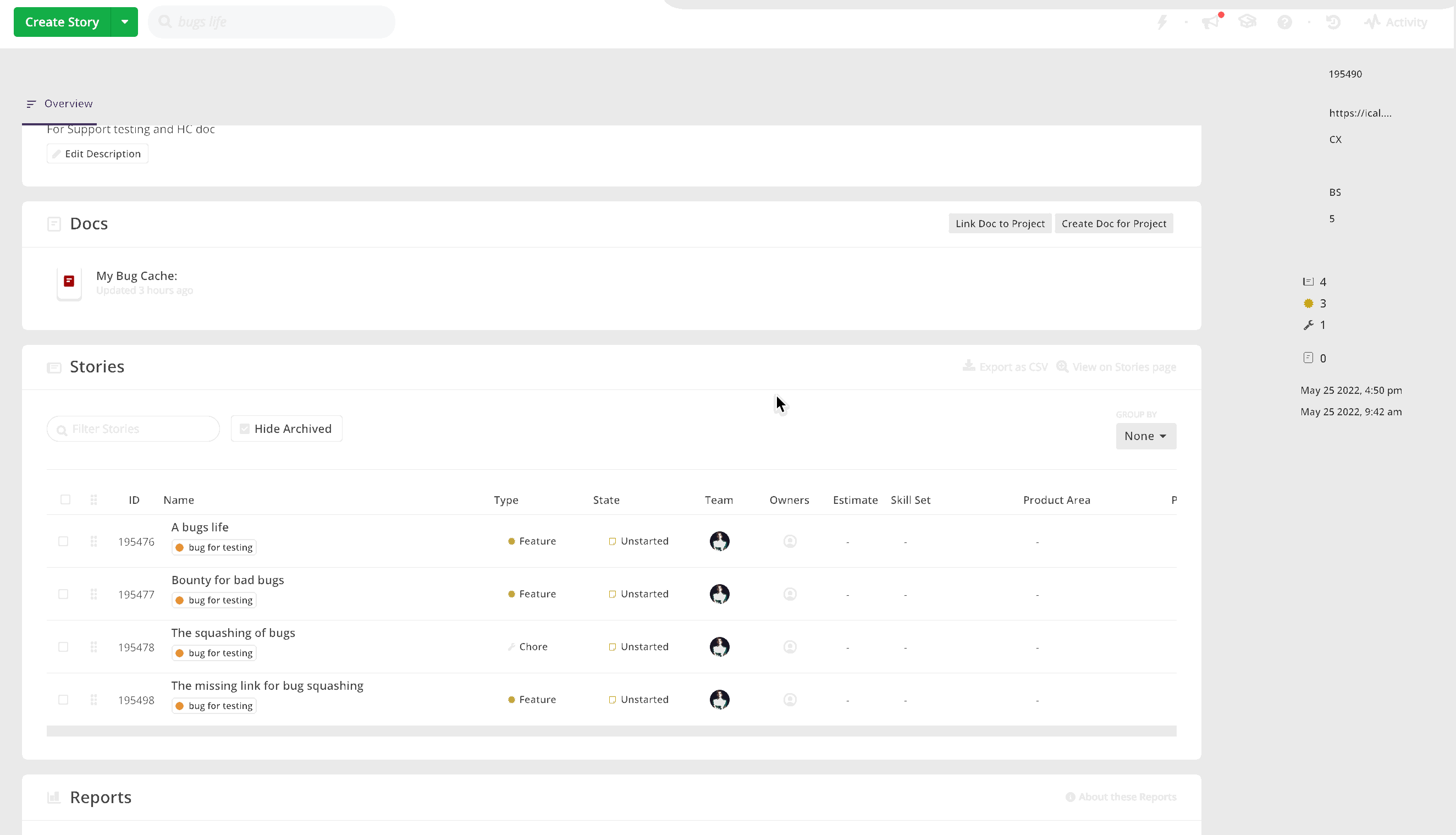 Linking to a Doc:
Open the Project you wish to link.

Click the "Link Doc to Project" option.
Search for the Doc you would like to link
Choose the Doc and it will be added as relationship on the Project detail page

Note: Linking from a Project will create a Relationship in the Doc as well.

Reports:
The individual Project page also includes a Reports section with a Velocity Bar Chart that visualizes Stories or Story Points completed across several intervals. This chart surfaces trends about how your team has performed and highlights the average and trailing average number of Stories or Story Points completed over that time period.

Updated