To rename a Template, go to the Manage Story Templates menu.
You can get there by opening the Create Story from Template menu (found by hovering over the right-pointing arrow in the Create Story dropdown menu) and then click on the Manage Templates button. Or you can get there by going to Settings > Workspace Features > Story Templates.
Once in the Manage Story Template menu, click on the pencil icon next to the Template name, rename the Template, and then press ENTER.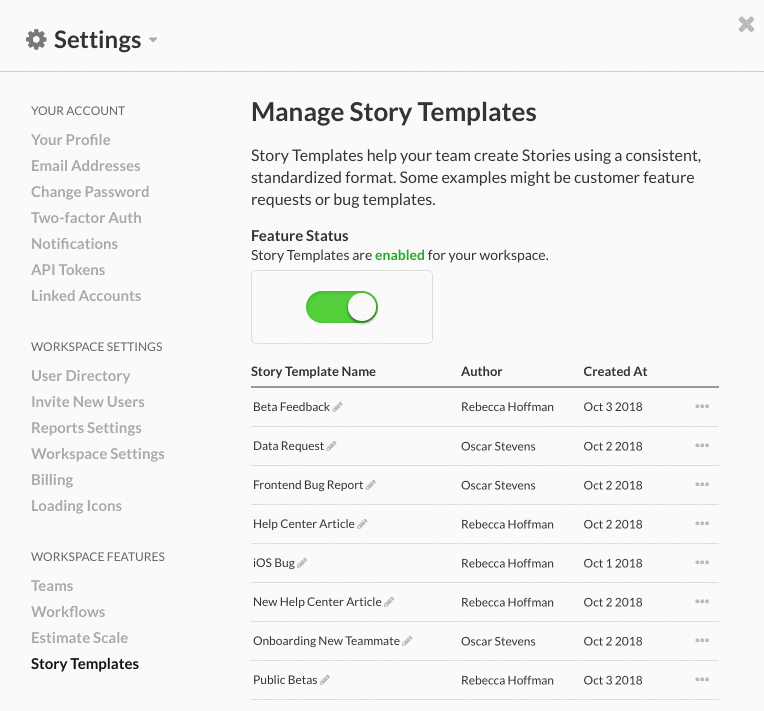 Templates are listed alphabetically, so the Template may move up or down in the list depending on its new name.