In addition to our Search page, there is a persistent search bar throughout most of your Shortcut that we call the Navigational Search Bar. The Navigational Search Bar allows you to quickly search Stories and Epics using words, phrases, and search operators. It follows the same syntax and logic as the Search page.
If you'd like to use a search operator to find a Story or Epic, you can click on one of the supplied common search operators to enter it into the search field instantly, or you can check out our Search Operators to see all of the search operators available. Also, as you type, our search will auto-suggest any operators that might match your query.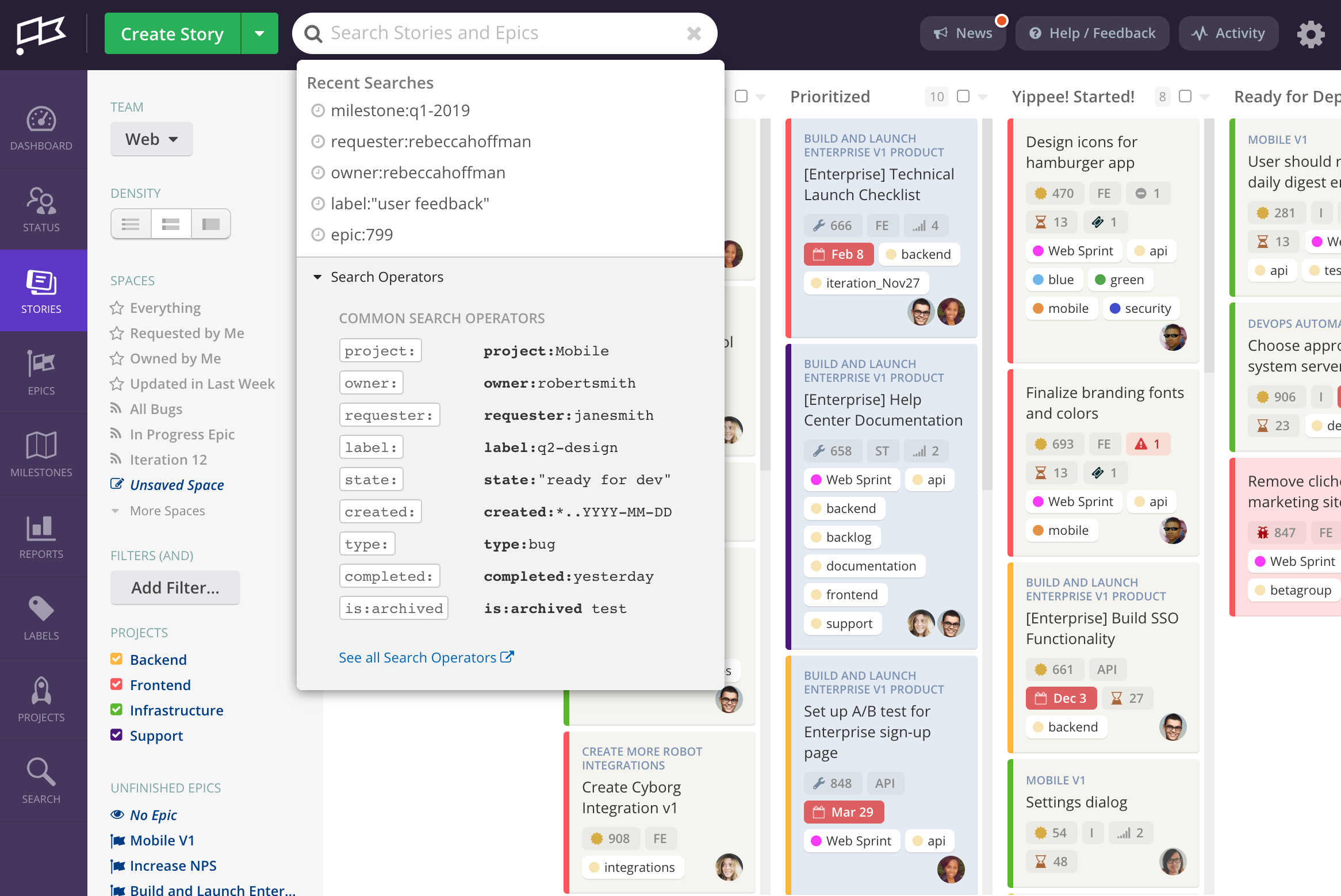 Search results are organized in two tabs, one for Story results and one for Epic results.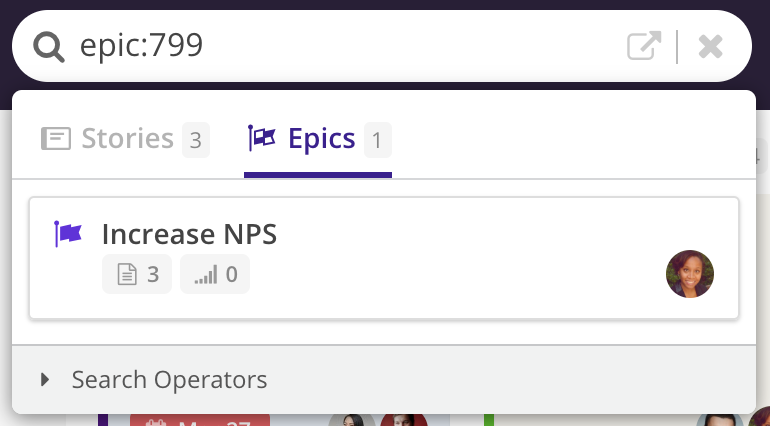 When a search returns only Story results or only Epic results, the menu will show that tab first in the menu by default.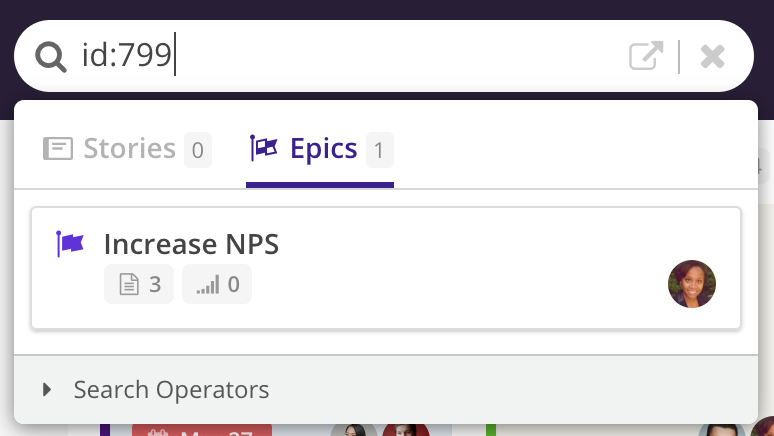 It will also give you the option to view Story results on the Search page (Epic search results are not available on the Search page at this time).
Updated