A Workflow (different from Epic Workflows) allows you to simply and clearly describe the process through which Stories move, from creation to completion. Workflows essentially contain a group of Projects where all the Stories in those Projects share the same Workflow. Every newly-created Shortcut Workspace has one default Workflow that can be customized out of the box, and adding additional Workflows is optional.
Note
Free plan accounts only have access to one (1) workflow for the entire workspace. For additional access, please consider upgrading to a paid plan.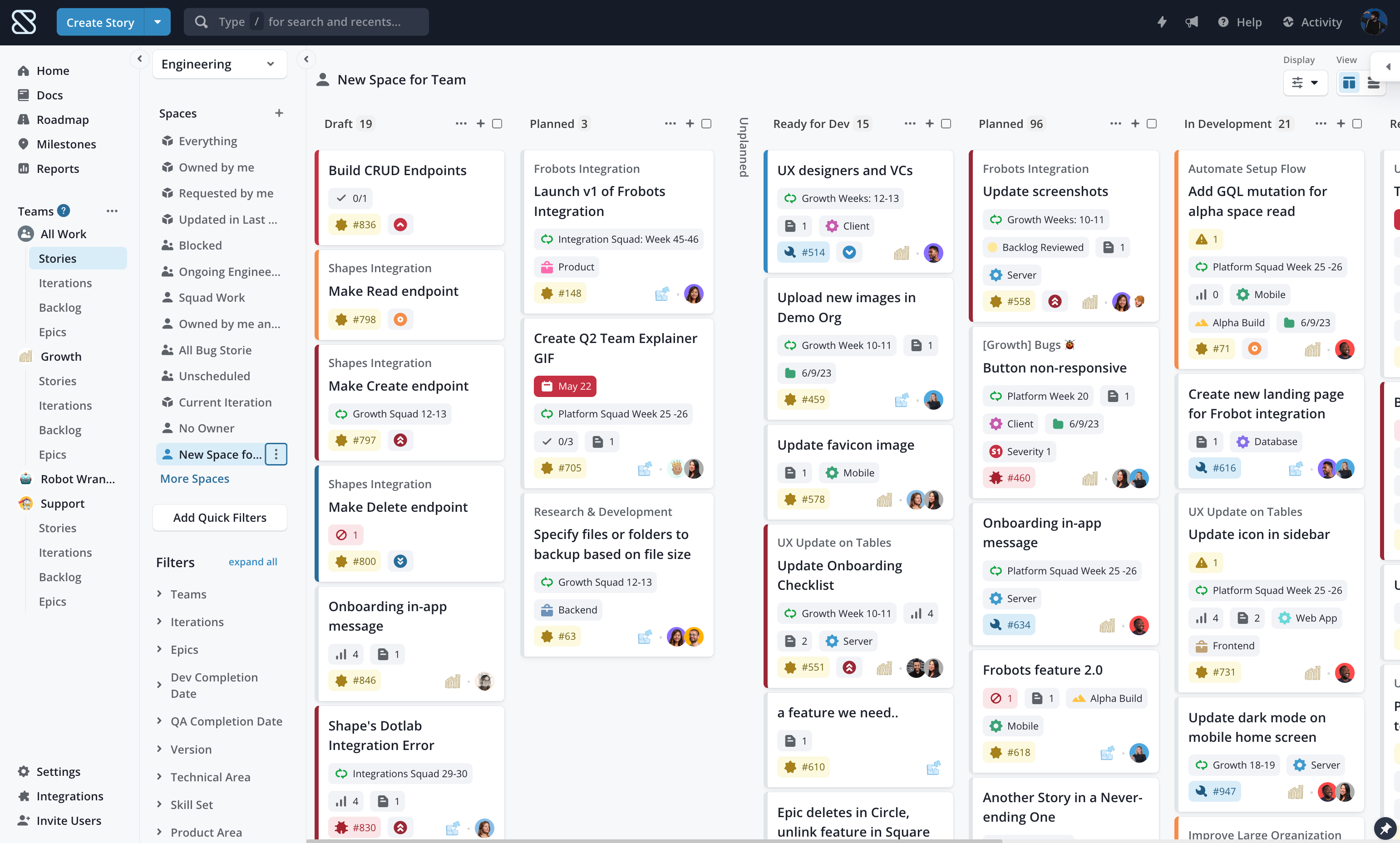 Workspaces using the single default Workflow won't see the dropdown menu on the Stories page unless they add additional Workflows.
If you're ready to create your own custom Workflows, check out our page here for the detailed process.
Want to see Workflows in action? Explore our Sample Workspace, which contains pre-filled information that will allow you to see how it all works together. Access it by clicking on your Graduation hat on top right > Sample Workspace.
Updated