Although both views will show you the same information about Epics, that information may be displayed differently depending on whether you've selected the Table view or the Column view.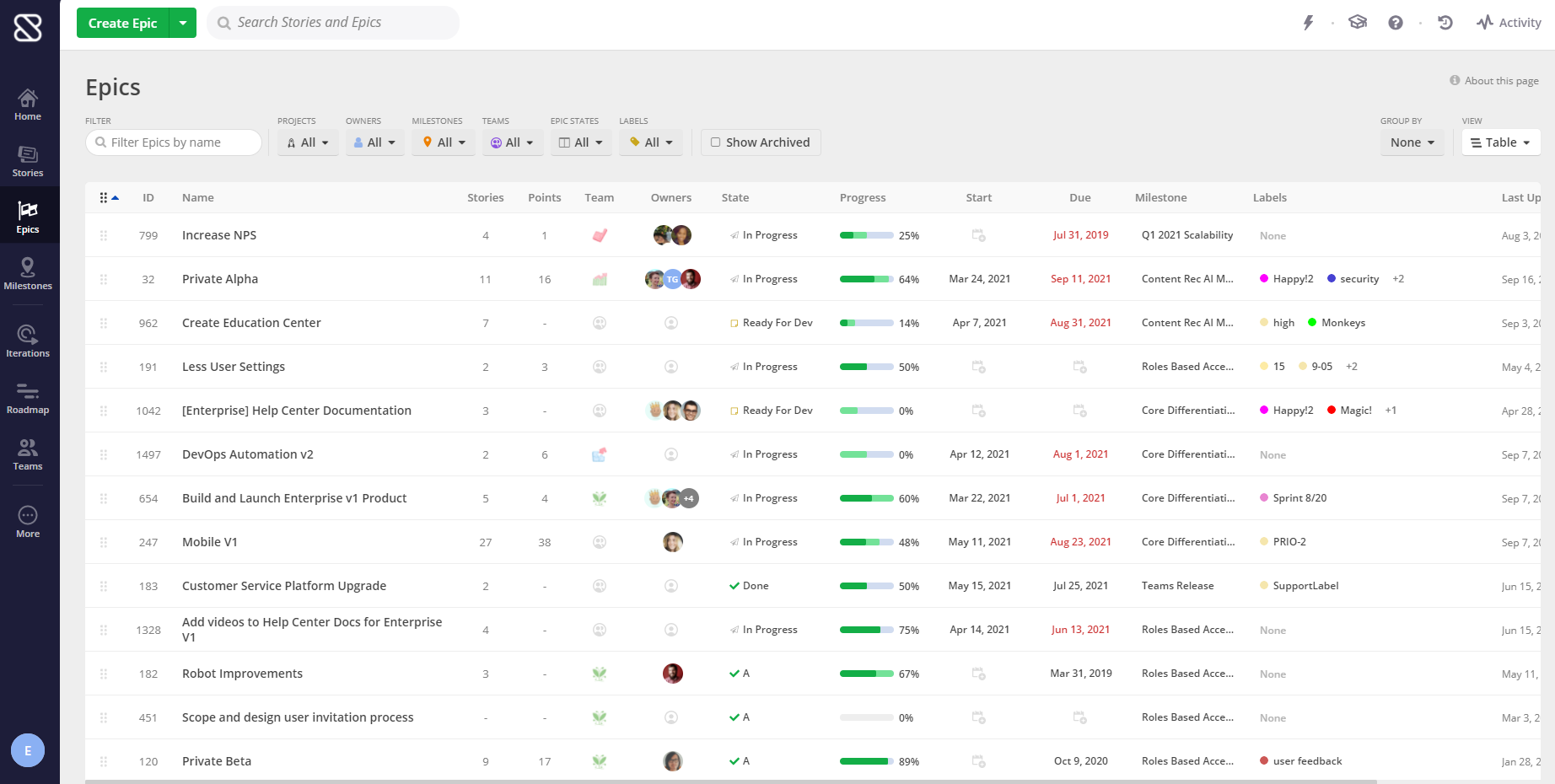 As its name suggests, the Table view displays your Epics in a tabular format. You can easily reorder Epics in the Table view by their Epic ID, name, number of Stories, number of Points, owners, state, progress, due date, Milestone, or date modified by clicking on any of those tabs.

You can also re-order by Epic priority. Priorities in Shortcut are structured vertically, so the higher up in the table the Epic is, the higher its priority. You can change the priority of Epics in Table view by dragging them around:
Filtering Epics in the Table view is also easy. You can filter Epics by name search, Projects, owners, Milestones, Epic states, labels, and Group by Milestone or workflow state.

For more details on this, check out our article on filtering the Epics page.
Editing Epic Information in Table View
Some information -- like an Epic's owners, state, due date, or Milestone -- can be edited from the Table View by clicking on the respective field.
To add or change owners of an Epic, click the Update Epic Owners icon: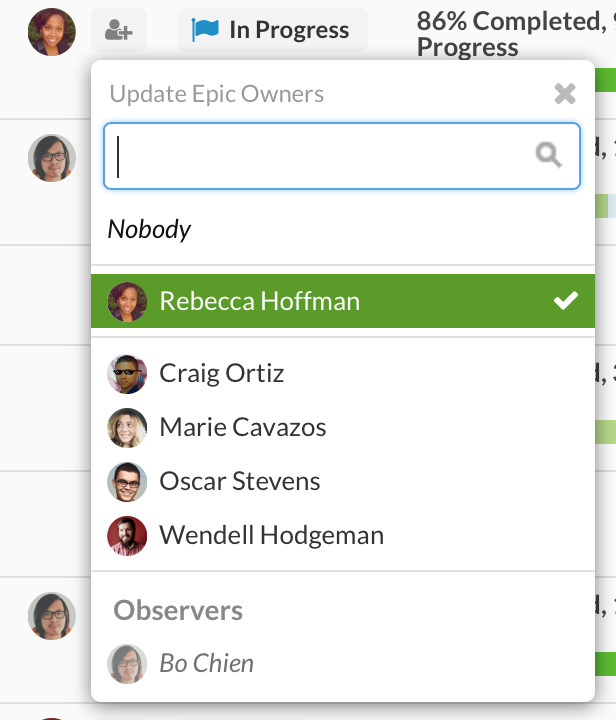 To edit an Epic's state, click on the workflow state field: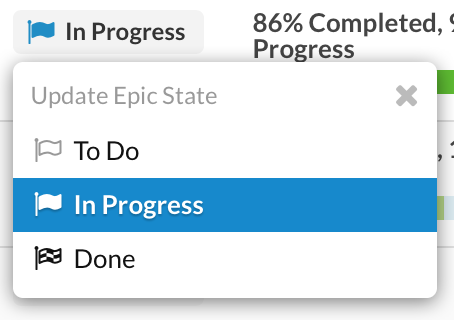 To edit an Epic's due date, click on the calendar field: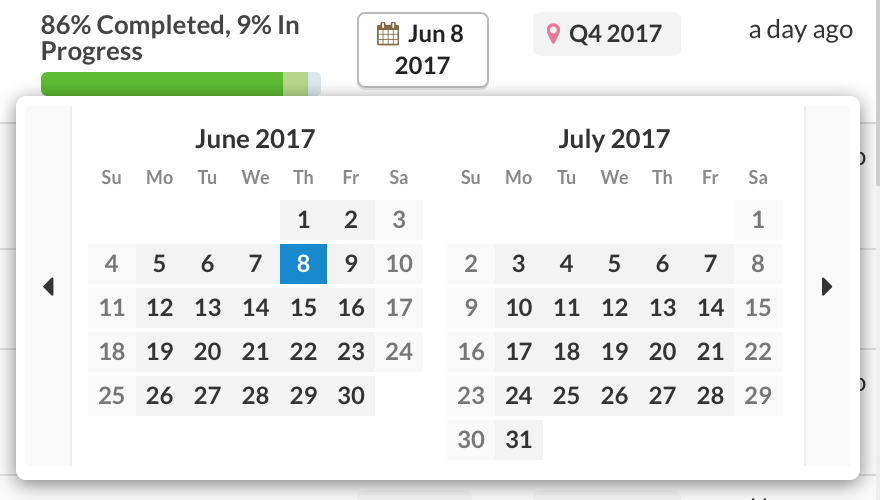 To edit an Epic's Milestone, click on the Milestone field: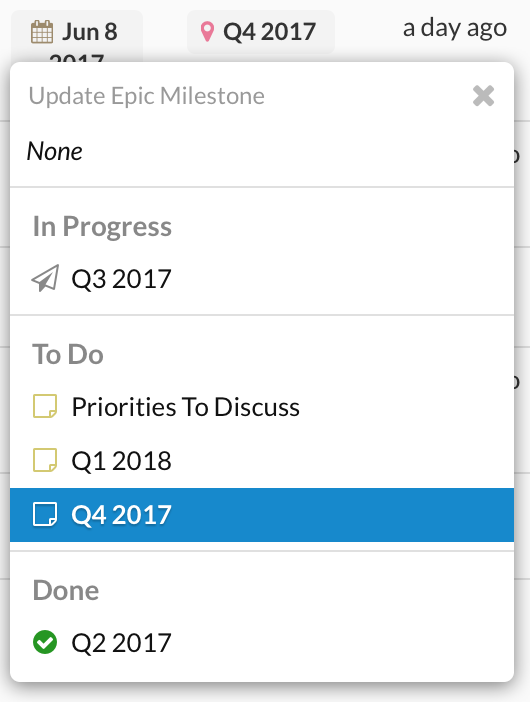 Updated