To find the direct link to a Story Template:
Open the template by going to the Create Story dropdown and hovering over the right-facing arrow to open the Create Story from Template

menu.

Find the Story Template you'd like to link to and click on its name to open it.

Click on the link icon in the upper right corner of the Create Story dialogue.
Click on the clipboard icon to copy the link to your clipboard. You can also click on the link itself to select it and copy via keyboard shortcut.

Share with your teammates!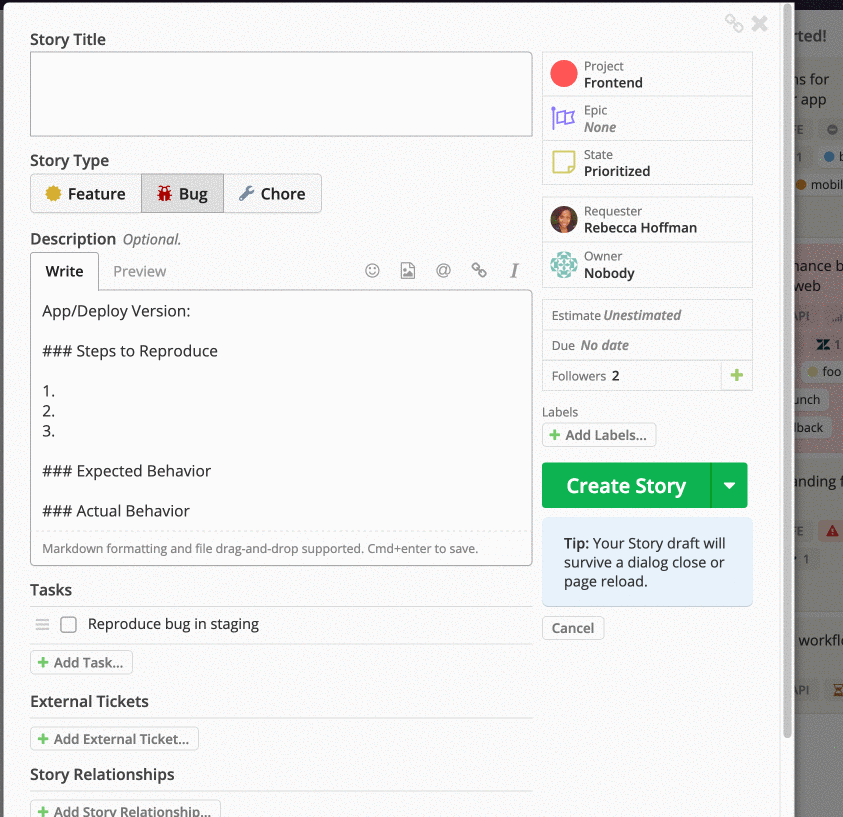 Updated