Managing Your Profile
Your profile is created when you set up your Shortcut account and your full name, username, profile icon, and UTC offset (used in email notifications) persist across all your Shortcut Workspaces.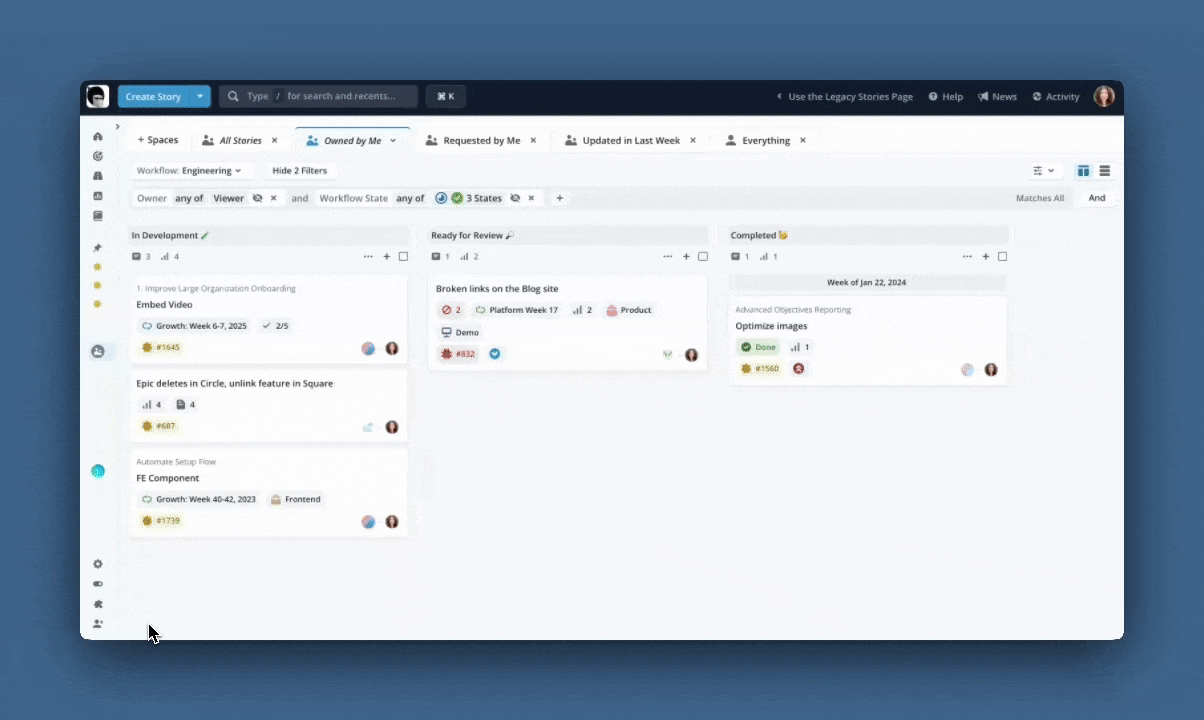 Profile Icon
By default, Shortcut will use a circle with your initials as your profile icon. To set a different Profile Icon:
Navigate to

Settings

>

Your Profile

Select

Upload Icon

.

You will be prompted to upload your image.
To crop your profile image, hold Shift and drag the file onto the Your Profile Icon area.
Adding Additional Emails
Since we realize that many users may be using integrations linked to a different email address than the one used to establish their Shortcut account, Shortcut supports multiple email addresses. Adding another email address allows you to log in using that address, and will link any GitHub commits made by that address to your Shortcut user account.
To add additional email addresses:
Navigate to your Account Settings
Select Email Addresses (under Your Profile)

Add a new email address

A confirmation email will be sent to the new address
Only your primary email address will receive system emails from Shortcut.
Updated