Welcome to Shortcut! We're confident we're the best tool out there for collaboration and project management, and we believe once you get settled in that you'll feel the same way.
Getting Started as a New User (Member)
Of course, before we can be the best tool for anything, it's important we help you find your way around so it's as easy as possible to fit our software into (and perhaps even improve upon) your existing workflow. On the Free plan, all new users are added as Owners and Admins, to facilitate the onboarding and break down any silos. The ability to differentiate permissions & roles (Members & Owners) comes with a paid plan, but this information is great for anyone looking to ramp up their Shortcut knowledge.
Watch the video below for a quick overview and then read on to dig into the steps we consider most important.
Creating and Managing Stories
Stories are the building blocks of your work within Shortcut. Every task you track and every larger goal you build towards will be connected to a Story or, more likely, a long series of Stories.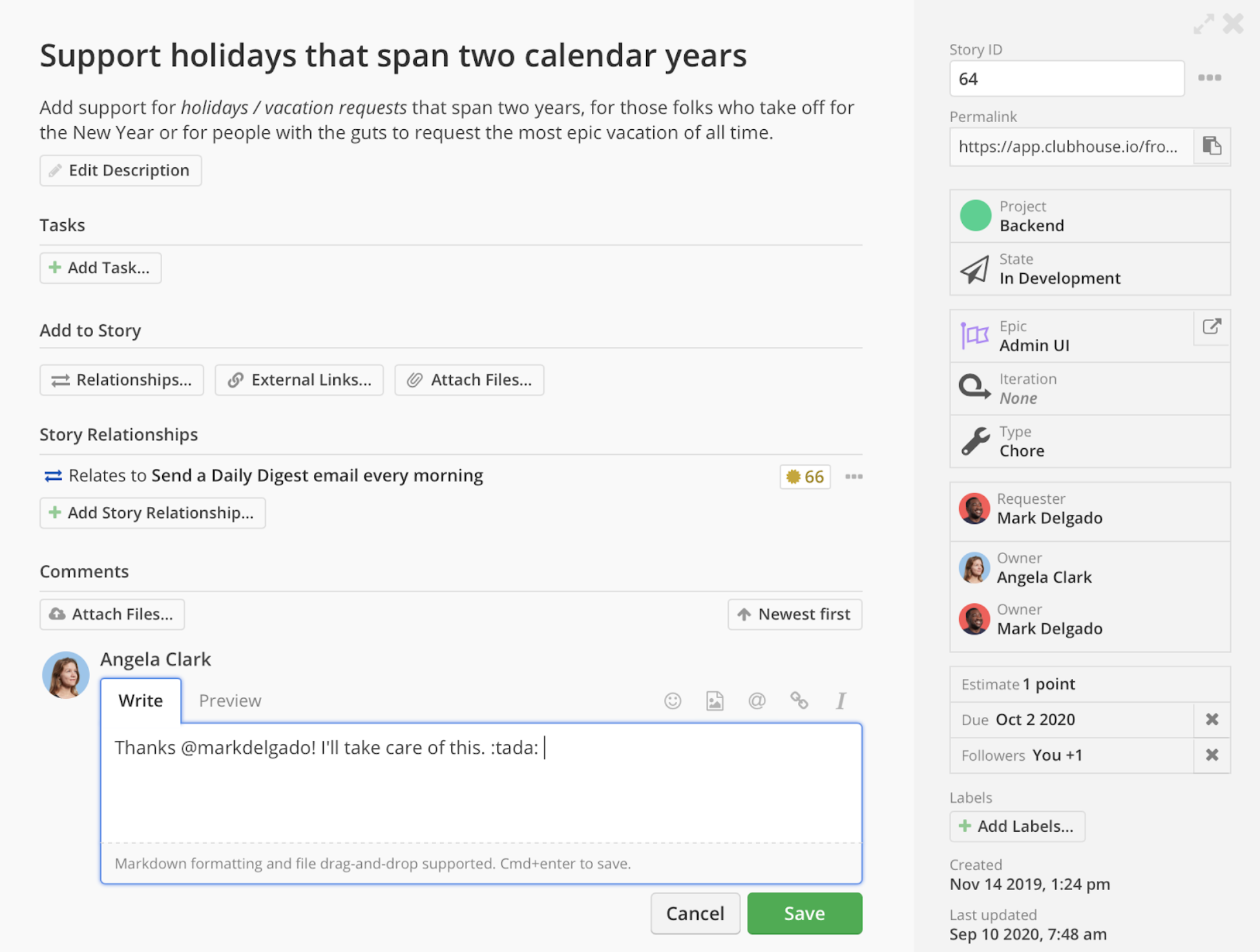 There are three types of Stories in Shortcut:
These types don't change what you can do with a Story, they simply make it easier to sort your work. If these three categories aren't enough, you can also Add Labels to Stories to expand the number of possible categorizations.
You can assign a Story to yourself, to one or multiple other people, or to entire teams.
Stories can represent a single task or a series of tasks (thanks to the included option to add tasks to each Story) and these tasks can be individually assigned to people and teams as well.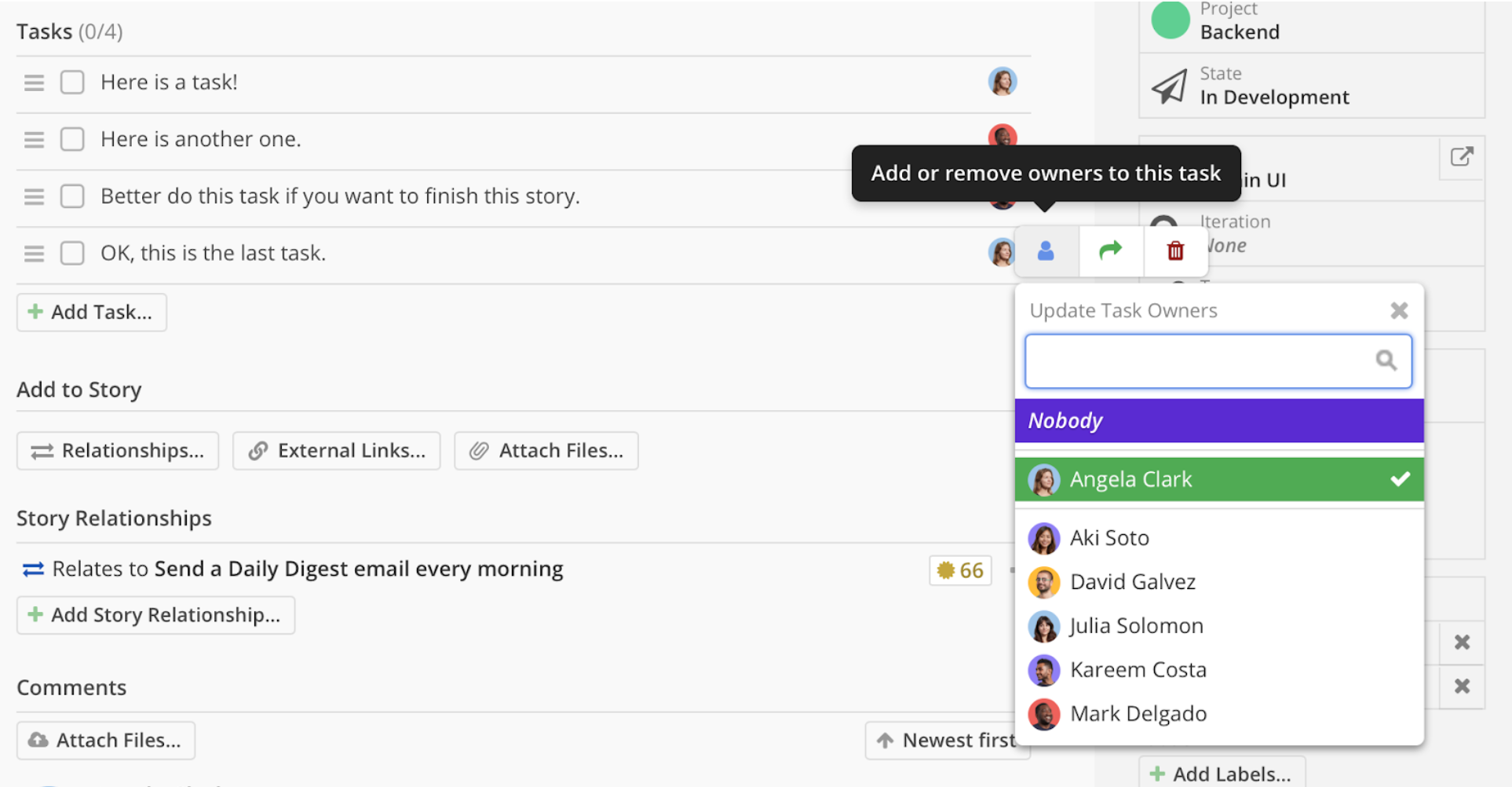 Filtering your Work
At first glance, your Stories page may seem fairly static in terms of what you see: Stories you own and the workflow you move those Stories along. However, you can use custom views to dig into your own Stories, as well as Stories across your org.
We provide you with a small set of default views (we call them Spaces), and allow you to create unlimited custom ones for yourself using our Filters.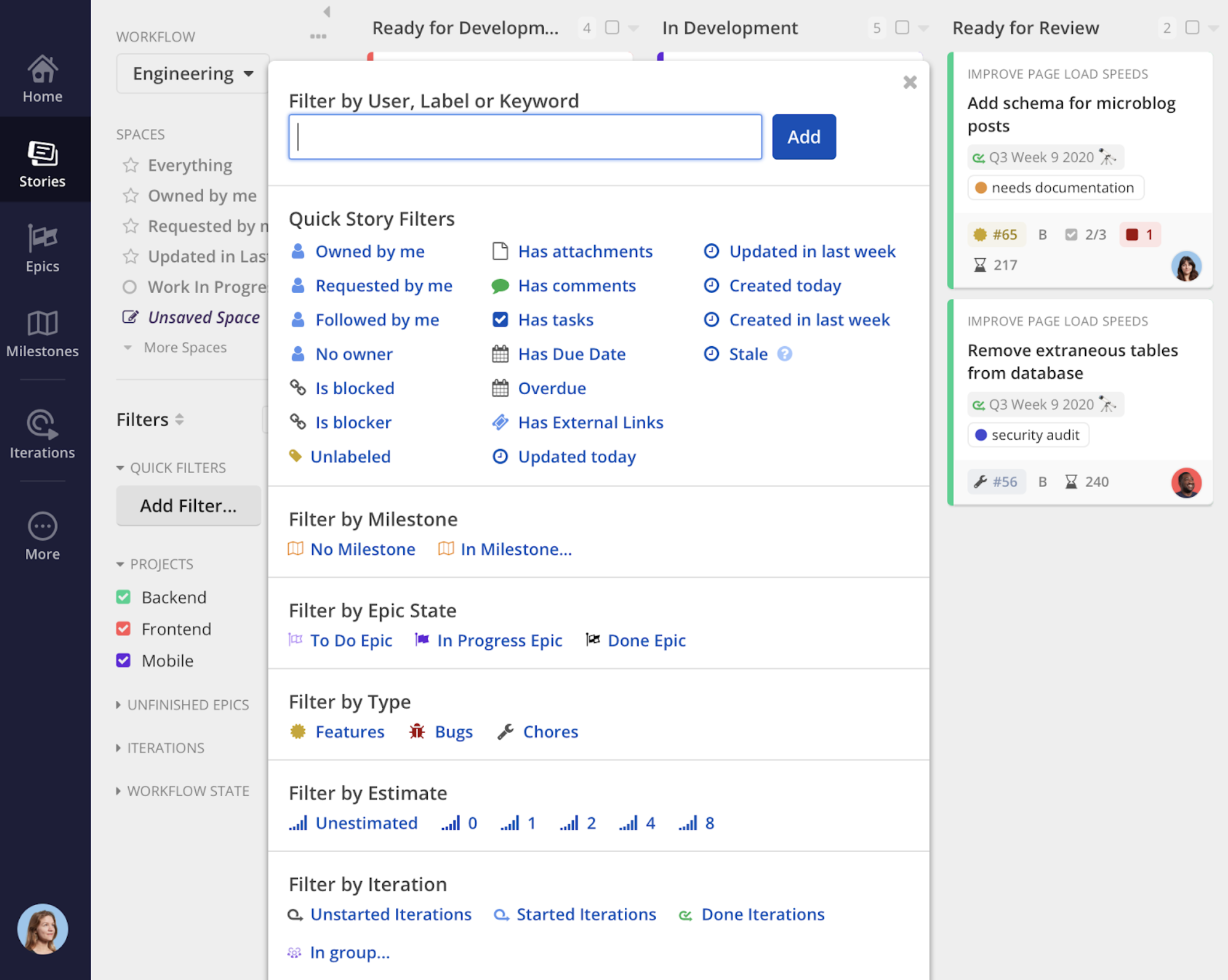 When you filter a view on your Stories page, you can save that view as a permanent Space and even share it with others. This Space can be any combination of Projects, Epics, and keyword filters, and is specific to the Workflow it's created within.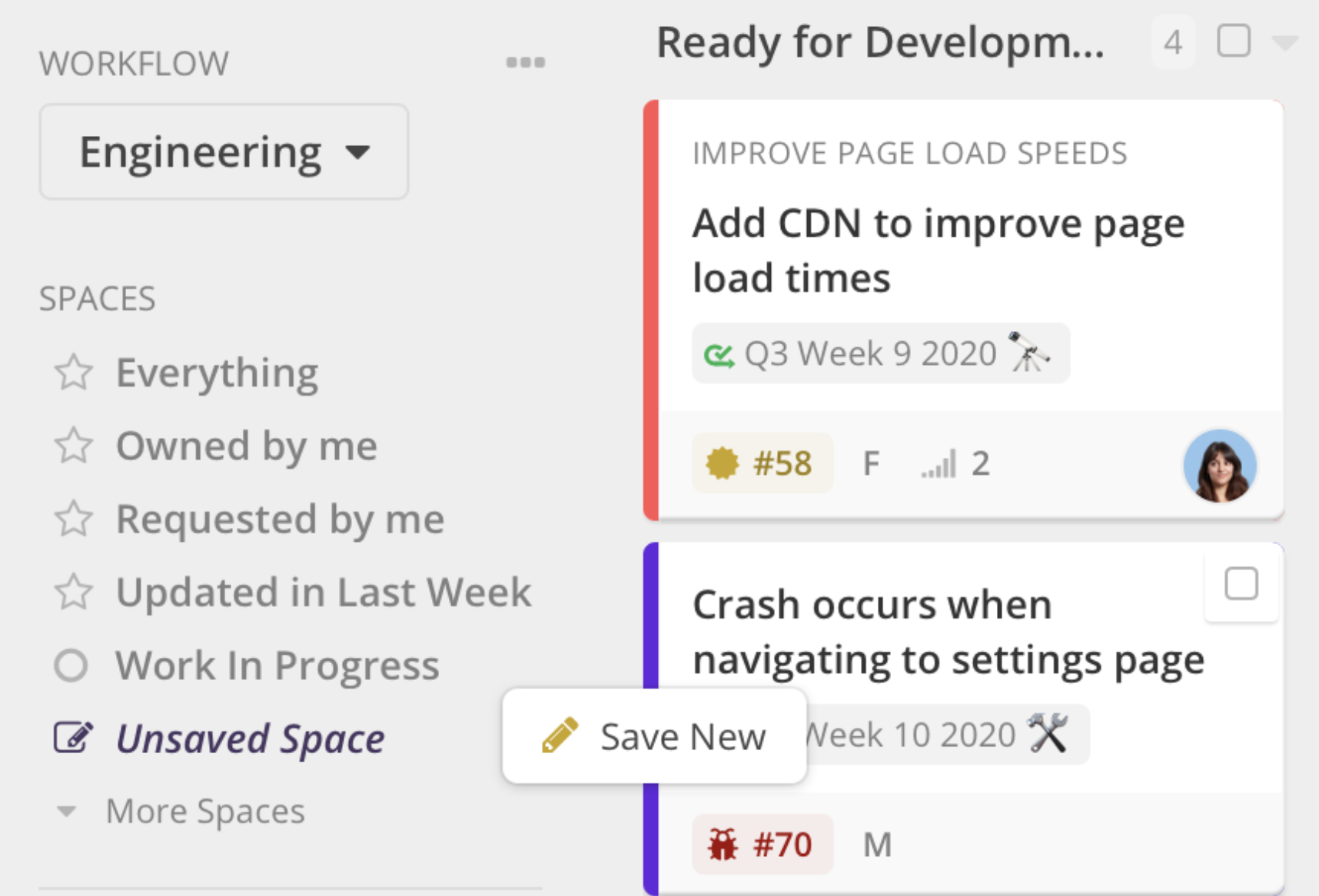 Managing Your Work
As you complete your Stories, you move them along states in a Workflow. That flow mimics a standard engineering workflow, and, as you might expect, you move your Stories along this workflow as you make progress.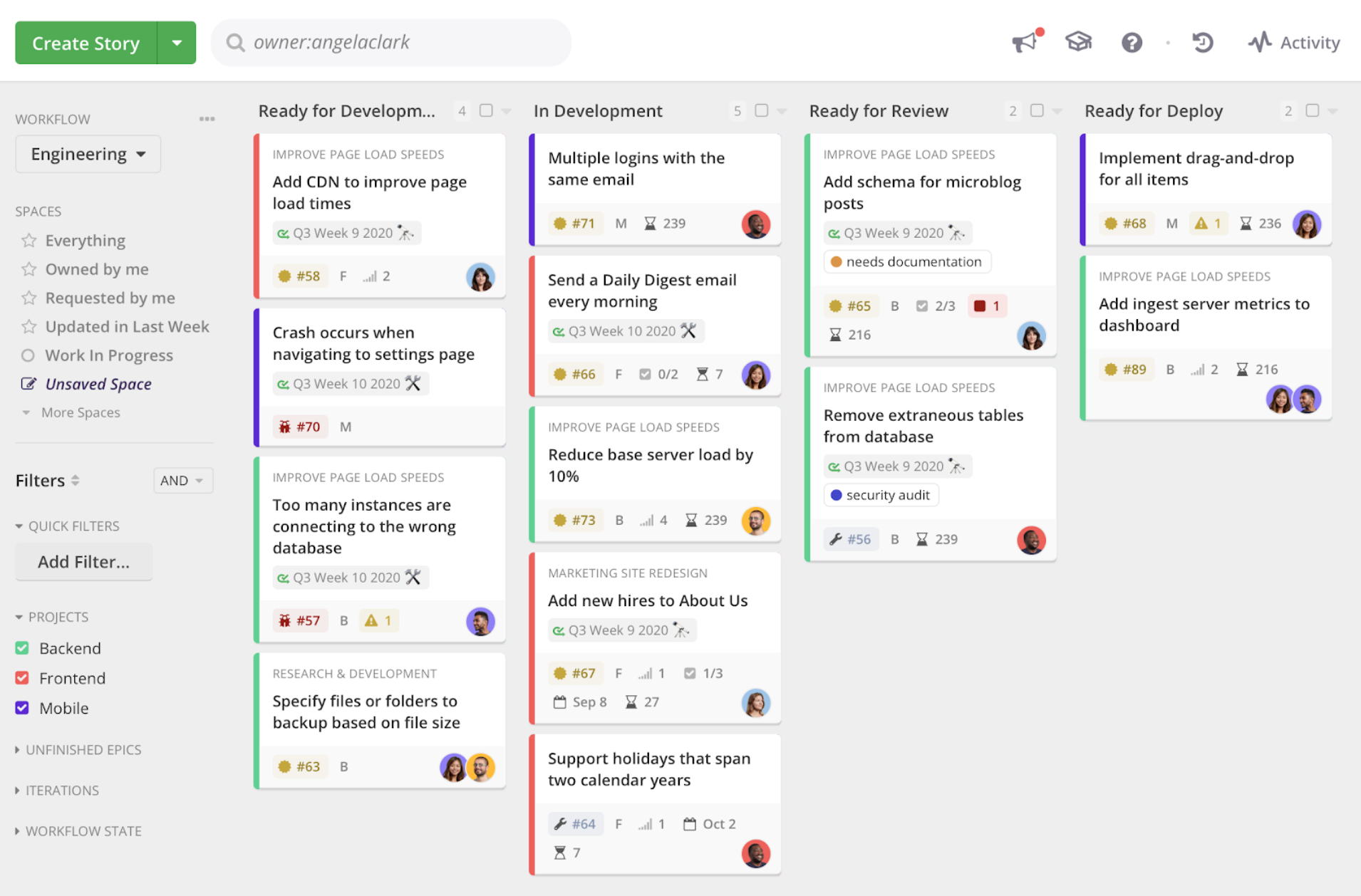 You are not locked in to the workflow we give you. If you have the right permissions in your Organization, you can edit and change it to match your already existing non-Shortcut workflow or to create an even better one. Not only that, you can create different workflows for different Projects.
Note
Free plan accounts only have access to one (1) workflow for the entire workspace. For additional access, please consider upgrading to a paid plan.
What are Projects?
Projects in Shortcut are simply collections of Stories. They allow you to structure and organize your Stories by groups and long-term "projects" in your org. You might create Projects based on:
Specialization areas in your company, like Backend, Frontend etc.
A product or big focus of your product. Like your Mobile App or eCommerce site.
These Projects can be grouped into different Workflows. In that way, all of your Mobile projects (like, say, Java / Android and Swift / iOS) can have a workflow that includes a state like "Submitted to App / Play Store" without your Front End team needing to see or interact with it.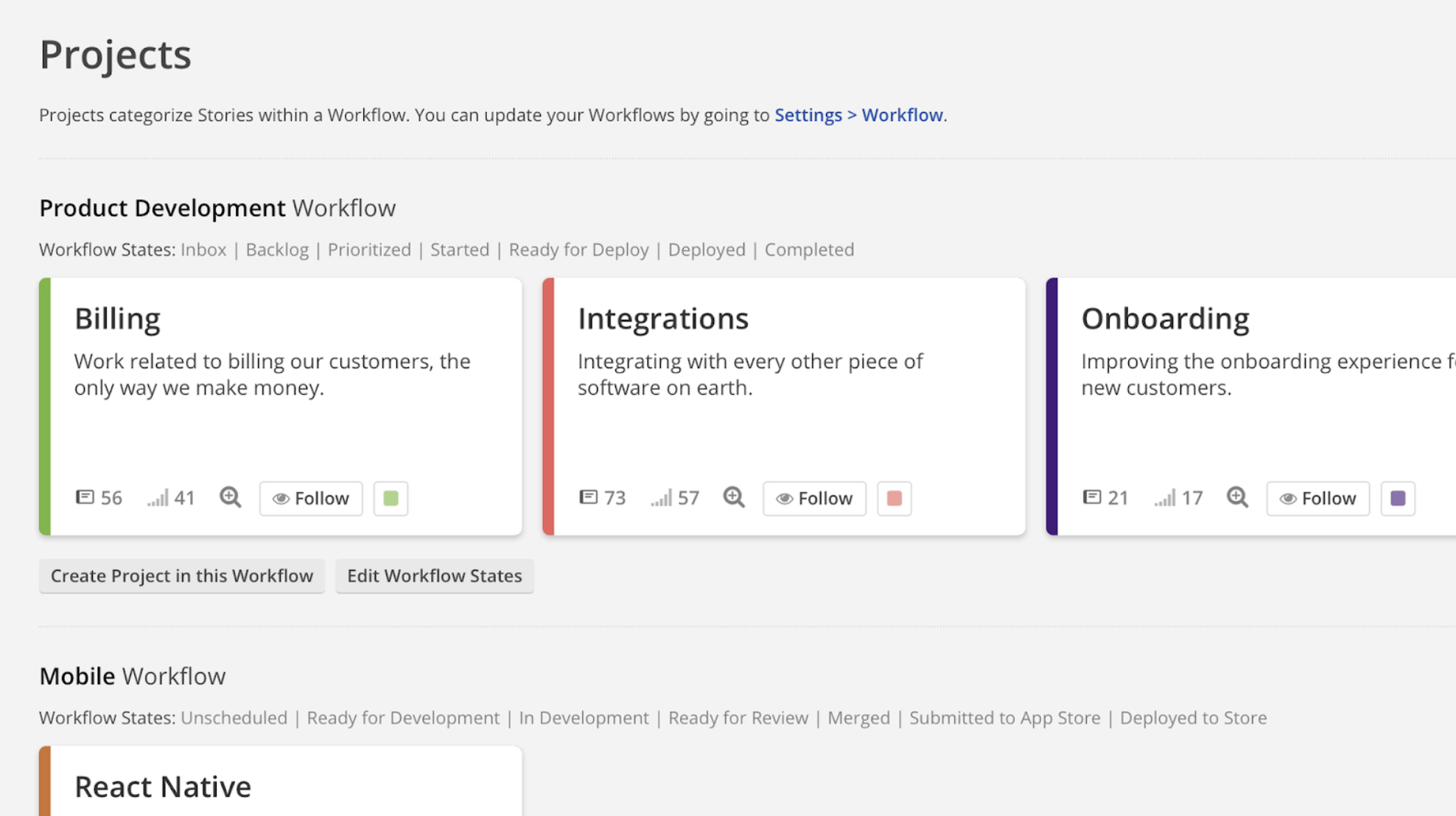 See an overview of Projects and Workflows in the video below:
Tracking Larger Goals and Initiatives
Separately from the more static Projects and Workflows, Stories from across your organization can be sorted into Epics that track feature releases and other cross-functional work. These Epics can then easily be sorted into Milestones for tracking quarterly and larger company initiatives.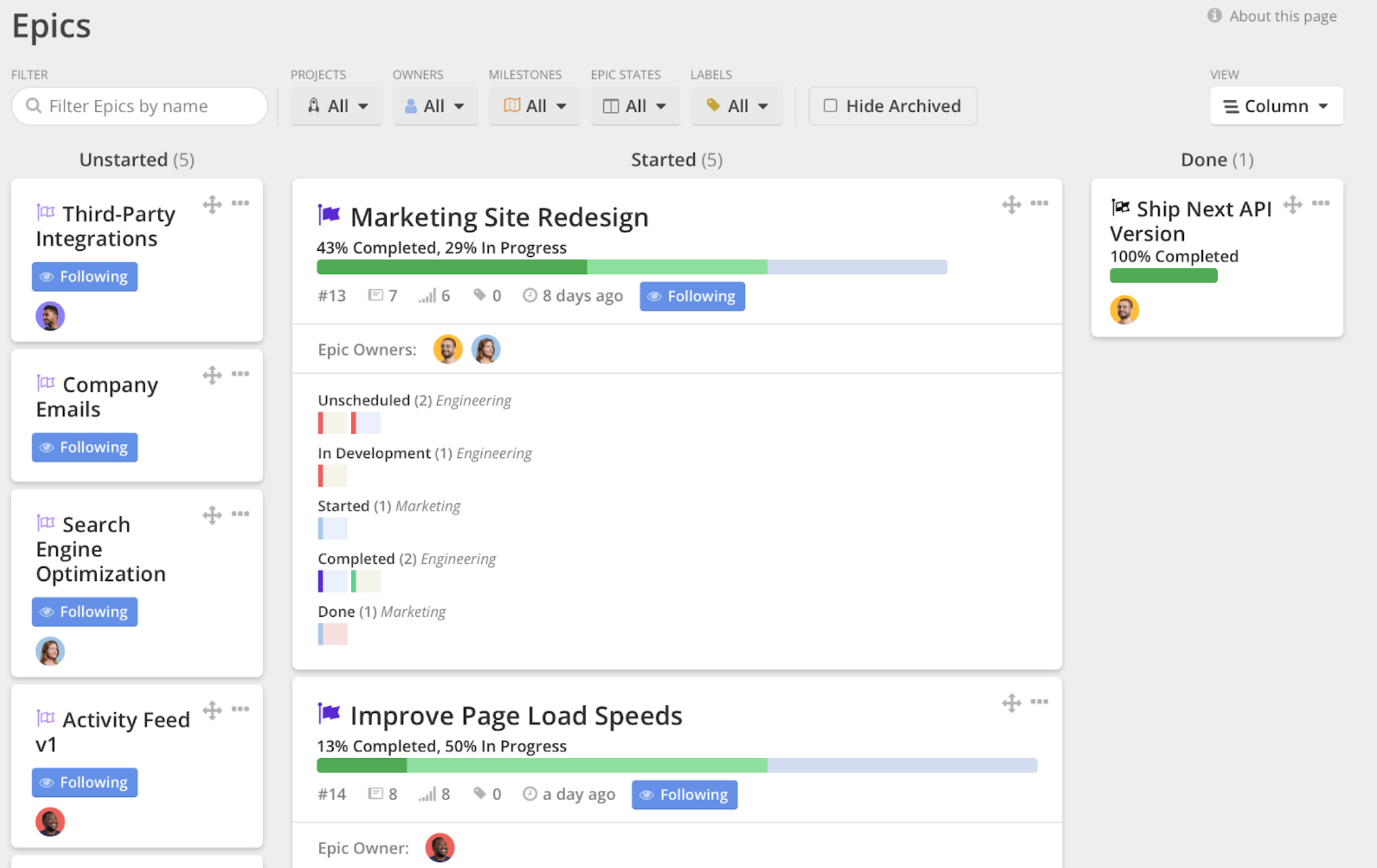 Epics automatically generate burndown, cycle / lead time, and other reports to measure how things are progressing. In this way, everyone in the company can see how their individual work is helping to move the company forward and company leaders can easily keep track of how things are going.

Stories can be added to Epics at any time. And Epics can be added to Milestones at any time.
Note
Free plan accounts do not have access to Milestones. For access to Milestones and more, please consider upgrading to a paid plan.
Handling Sprints and/or Planning the Week(s) Ahead
Our Iterations feature enables you to plan and manage your work in timeboxed periods or Sprints, visualize your work with reports and dashboards, and optimize your team's performance over time.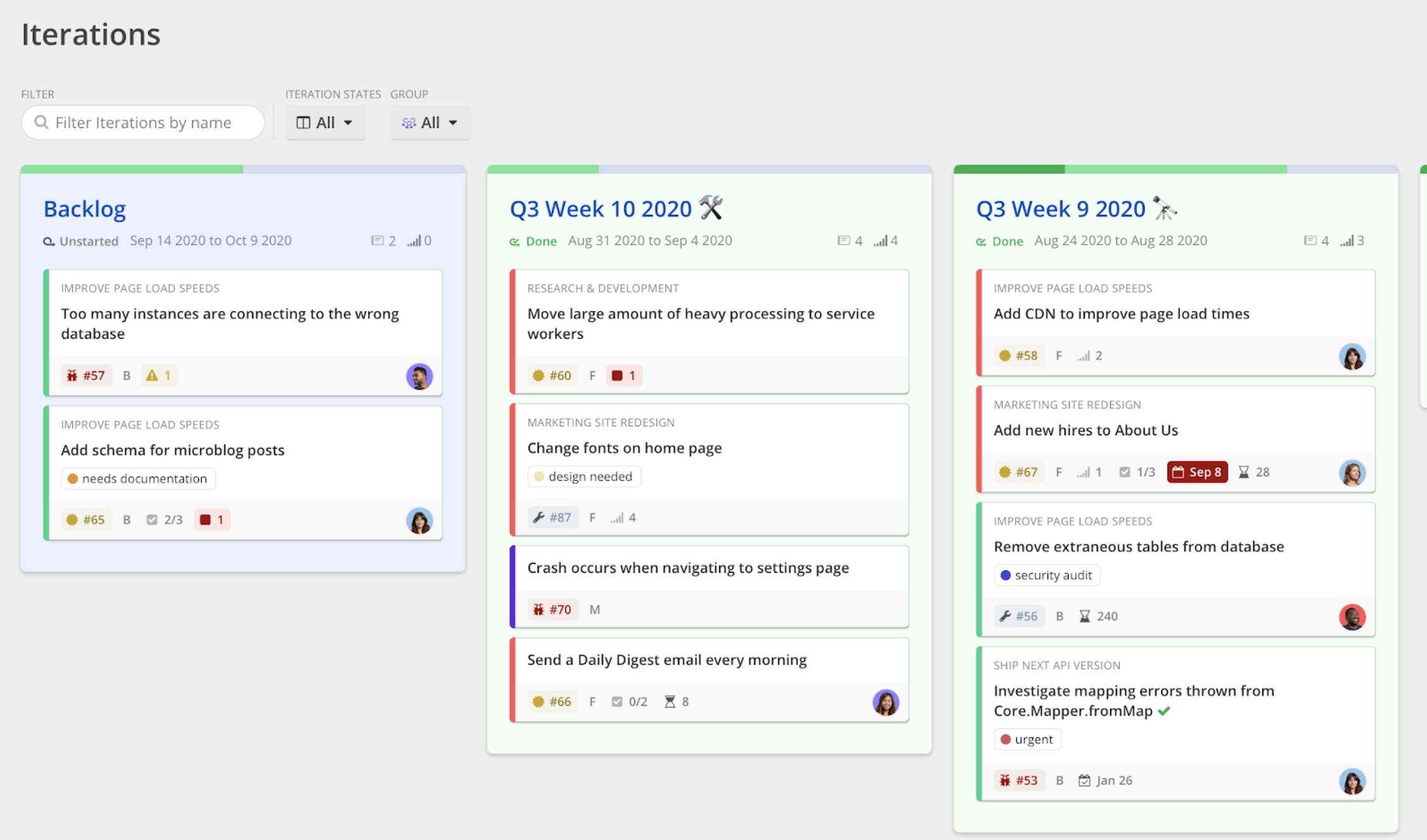 Iterations can exist in three states: Unstarted, Started, and Done. The state of your Iteration will update automatically based on the start and end dates you define when creating them.
Stories can be dragged into and out of Iterations, allowing you to easily move them from a backlog to a current Sprint or vice-versa.
Every Iteration includes reporting with burndown charts and cumulative flow diagrams to help you keep an eye on how work is progressing week to week.
Integrating Shortcut with Other Software
As you might expect, you can connect Shortcut with your favorite tools. And with tools you think are pretty good. And even with tools you feel kinda meh about.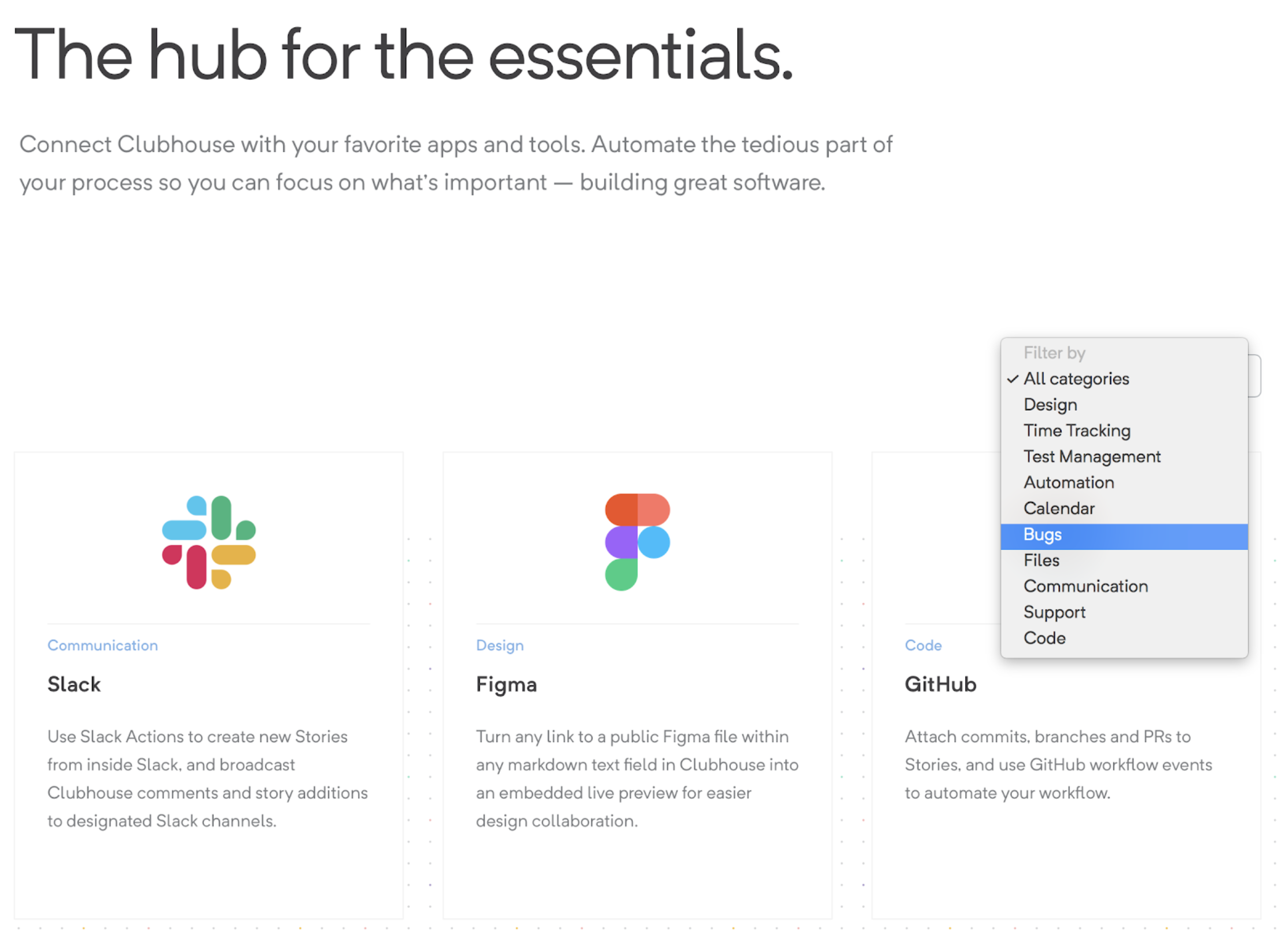 For example, you can attach GitHub pull requests to Stories, and automatically update your Story cards from within GitHub.
Or create Stories and respond to @mentions from Shortcut without ever leaving Slack.
Perhaps connect Dropbox or Google Drive files directly to your Stories.
Or turn user-reported bugs and feature requests from Zendesk directly into Stories.
You can even build your own internal integrations with our API.
There are lots of options. Visit our Integrations page to learn more about them.
And our API page to learn more about our API and Webhooks.
And You're Off!
The purpose of this guide is to introduce you to the major features and concepts of Shortcut. We hope that it did so.
But that doesn't mean there isn't still a lot to learn. Be sure to check out the additional resources in each section to really dig into them and to search our Help Center (you're on it right now!) whenever you have questions.
We're here to help. And also to build the best modern Project Management software out there. But mostly to help.