How to Create a Team
To create a Team in Shortcut, hover over the (...) More button on the left side bar > Click on Teams. You will be redirected to the Teams list page. From here, you may click the green Create Team button in the upper left side of Shortcut.
Note
Free plan accounts only have access to one (1) Team for the entire workspace. For additional access, please consider upgrading to a paid plan.
Add Team name, @-mention and description. You also have the option to upload a profile icon which will help easily visualize the Team across various entities within Shortcut. On the right-hand panel, add members by selecting the dropdown and clicking each user to add to the Team. Click Create Team and you're done! Note that one user can be a member of multiple Teams.
We recommend creating Teams in Shortcut based on the primary way your Organization groups its people and work. A Team is a group of people that collaborate on work towards to a common objective. Teams often have a roadmap, KPIs, iterations, ownership over specific features, or common rituals such as stand-ups and retros.
How to view all Teams
Hover the (...) More button on the left side bar > Click on Teams. The Teams page will display a list of the Teams you are a member of at the top. Underneath will be a comprehensive list of all Teams within your Workspace.
How to update a Team
While inside a Team detail page, you may change/update its name, @mention handle, description and members.
How To Archive a Team:
This can be achieved from an individual Team detail page. Look for the (...) Team Actions button in the upper right of the page and select "Archive Team". Once selected, you'll be asked to confirm.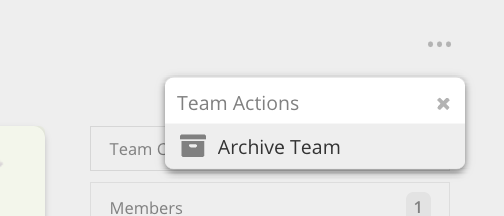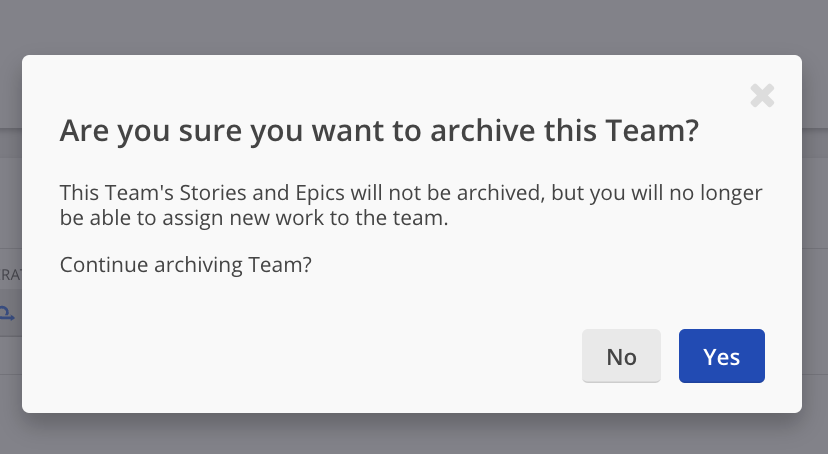 How to Unarchive a Team:
To find an Archived Team that you wish to Unarchive, you first will need to toggle "View Archived Teams" on the Teams Page. Select the Archived Team you wish to Unarchive and open the individual Team detail page. Select the "Unarchive" button to Unarchive the Team.