Teams Structure
Teams are a collection of Users that can be associated with work and processes within Shortcut. Use Teams to view, organize, and report-on product development efforts by the Teams structures within your organization.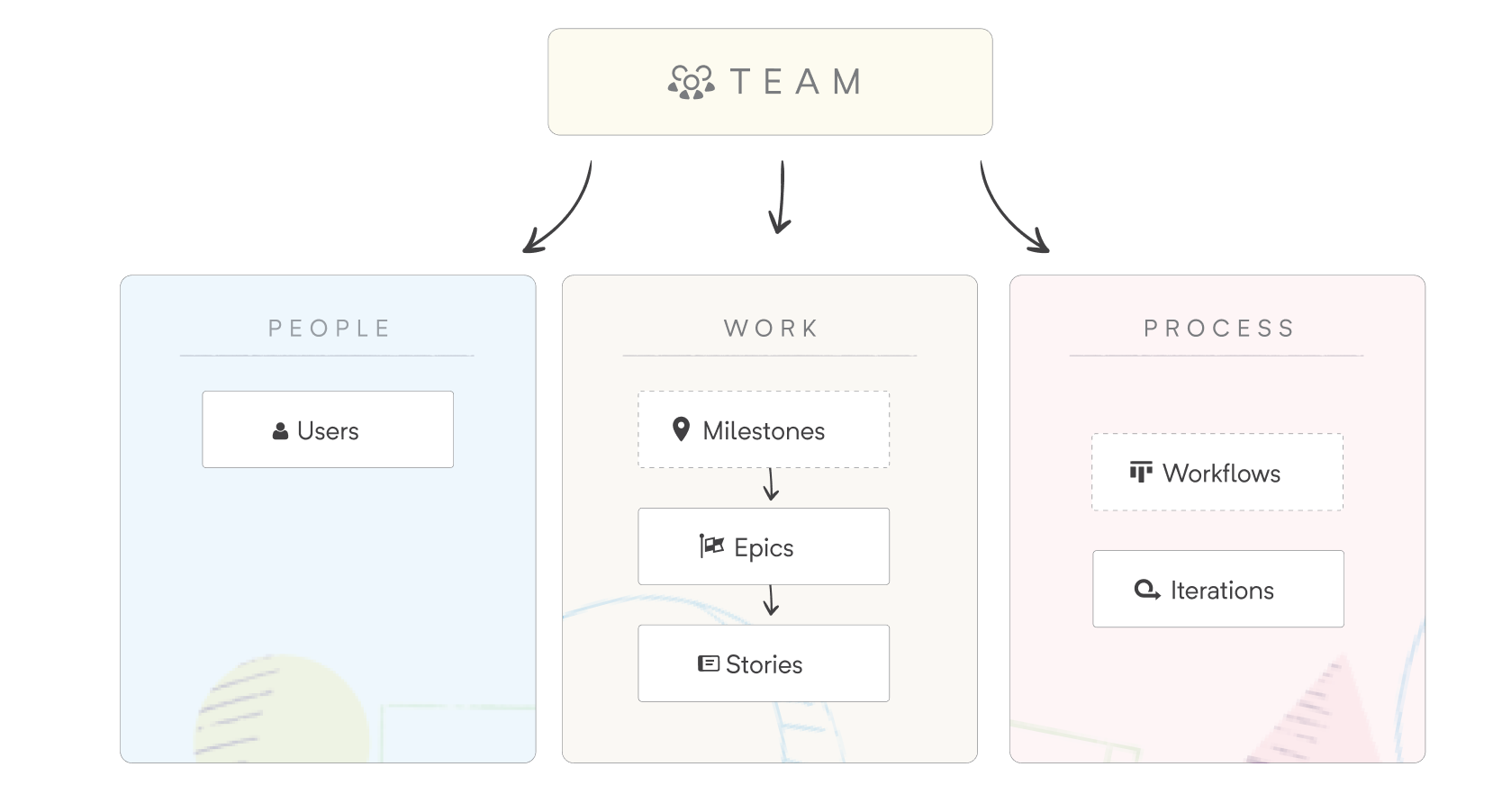 Teams empower every Organization to represent people, work, and process more effectively so they can be collaborative and productive. At the core of any software organization, Teams are what make great products successful. Therefore, we decided to make them the foundation of Shortcut. With Teams, you have the ability to:
Organize Users into Teams

Assign Stories to Teams across Workflow

Assign Epics to a Team

Assign Iterations to a Team

View a Team's Roadmap

Quickly find work relevant to your Team
Note
Free plan accounts only have access to one (1) Team for the entire workspace. For additional access, please consider upgrading to a paid plan.