This article defines the core features of Shortcut and how they fit together to create a project management tool that helps software teams plan, collaborate, build, and measure success.
How it fits together
It's important to understand the big picture. Use this diagram as a guide to visualize how each feature outlined below fits together to create a powerful tool that increases efficiency and keeps you organized.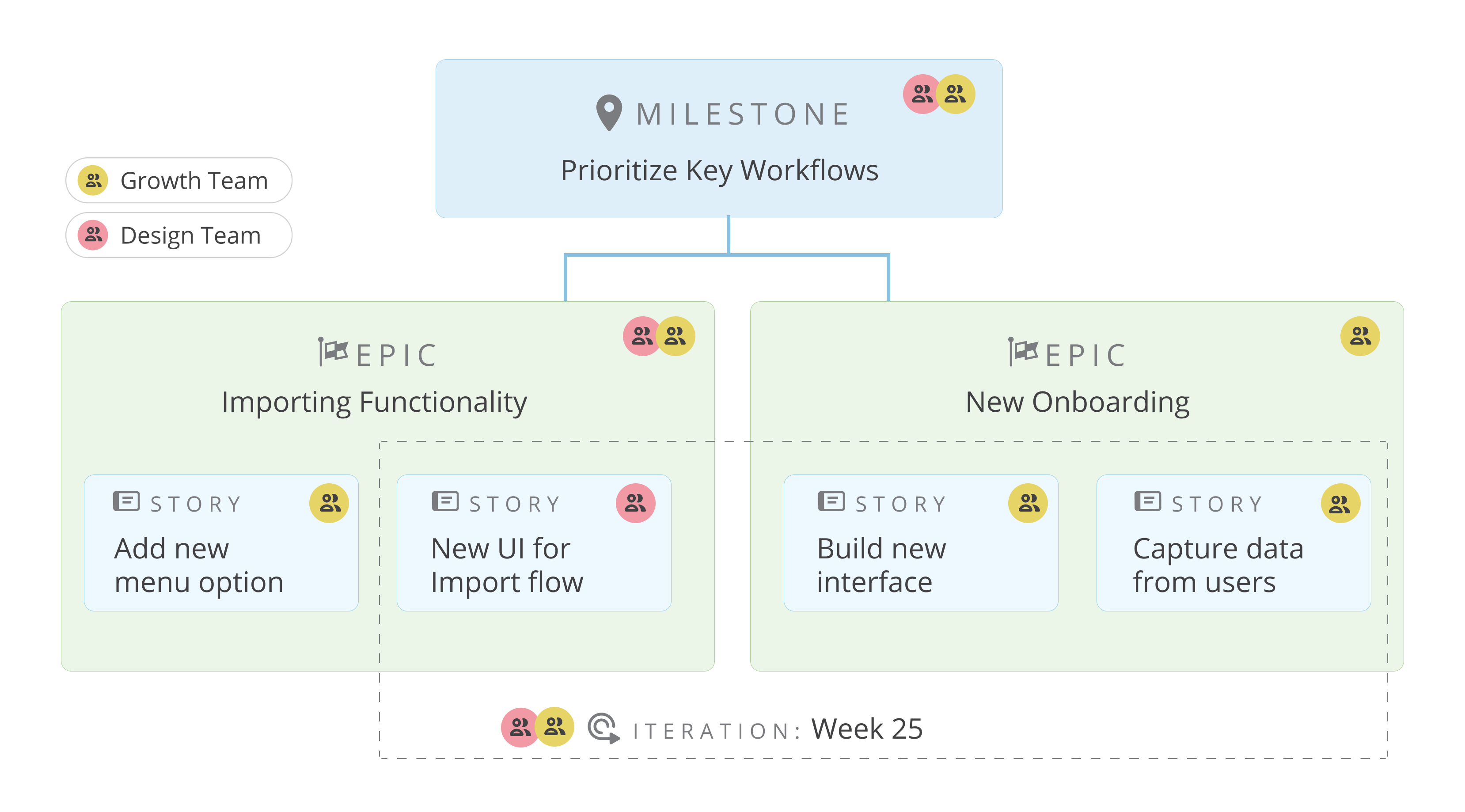 The Shortcut basics
Now that we see the big picture lets zoom in on the details. Expand each section for an overview of the feature. Once you have reviewed the features head over to Shortcut and give them a try. Not sure where to start? First, create a Story. Next, think about what the corresponding Epics and Milestones should be and create those too. You get the idea!
Want to see Shortcut in action? Watch this brief video!
Updated