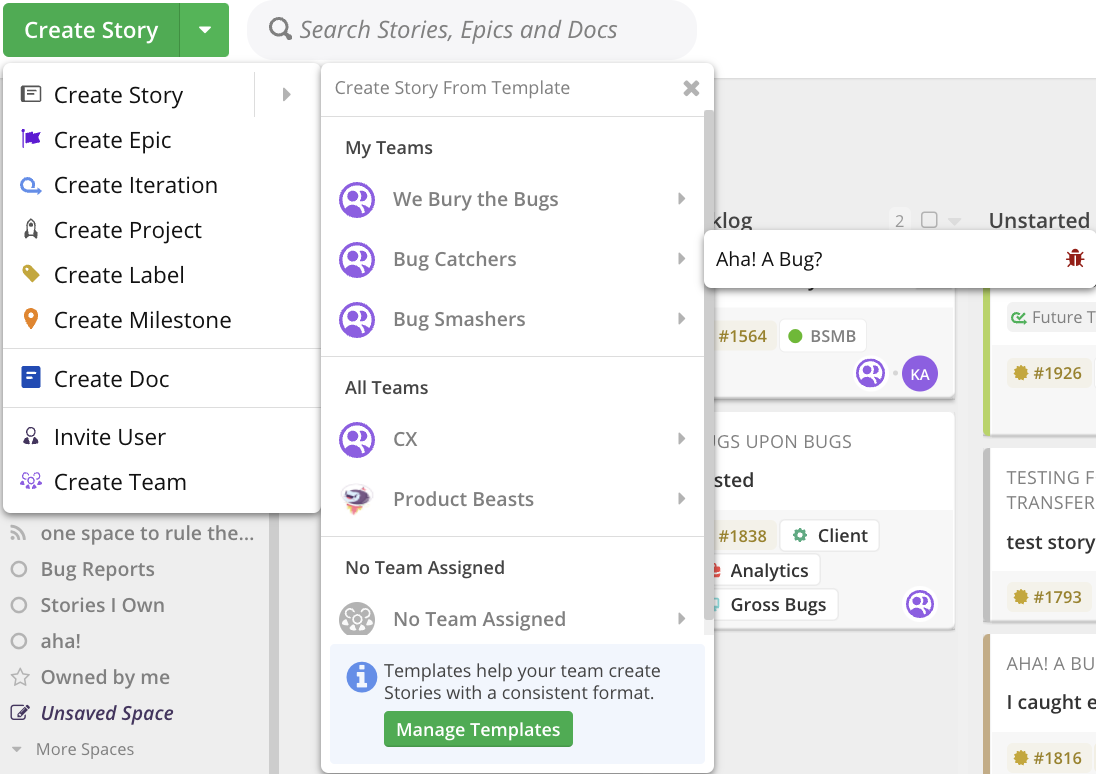 Once enabled, Story Templates allow you to create Stories from a pre-formatted template, saving you and your team time and effort on commonly written Stories.
With Templates, you can set and save elements of a Story for future use by your whole team, such as a Story's title, type, description, tasks, Project, Epic, Owners, labels, due date, and attachments.
Once you've created a Template, you can load it into any new Story, add information, and then save as a new Story to be worked on. You can also update and manage all of your Templates in the Manage Story Templates menu at Settings > Workspace Features > Story Templates.
Updated