Stay productive wherever you go. Shortcut works beautifully on any mobile web browser.
Note
The Shortcut Android and iOS apps are no longer available for download. Existing users of the apps will see these stop working on August 31st and be redirected to the mobile web version instead. The mobile web version is more feature-rich than the apps, and will only get better as we build Shortcut. For additional context on the reasoning behind this change, see our blog post.
Shortcut on a Mobile Browser
The app operates fairly similarly on the mobile browser but there are a few differences to be mindful of, outlined below.
Shortcut Sidebar
While the sidebar expands and collapses as a sidebar on a regular web browser, the different Shortcut views (and Organization switcher) are available via a menu in the top left of the screen as pictured below.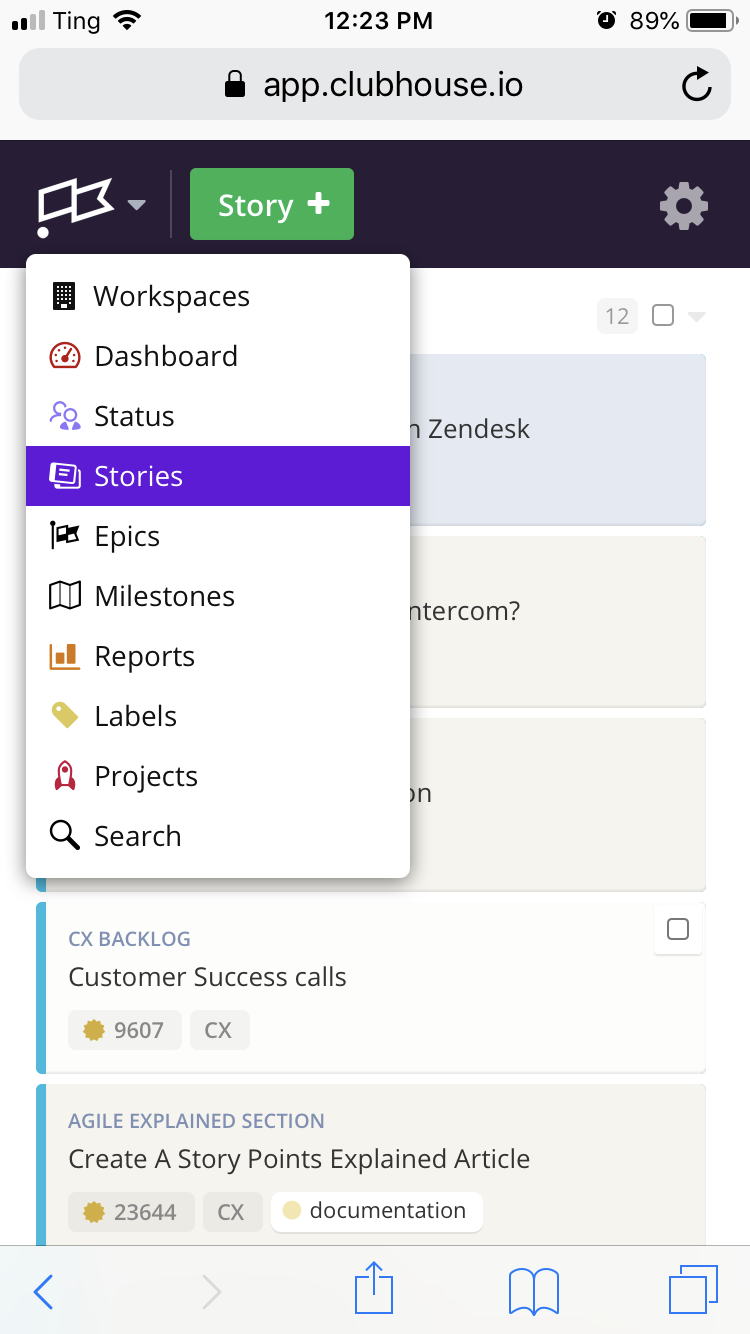 The Story Sidebar
Due to limited screen space, Story information that would usually be visible in the Story sidebar appears at the bottom of the Story view. This is below the Story description, tasks, comments, attachments, and history.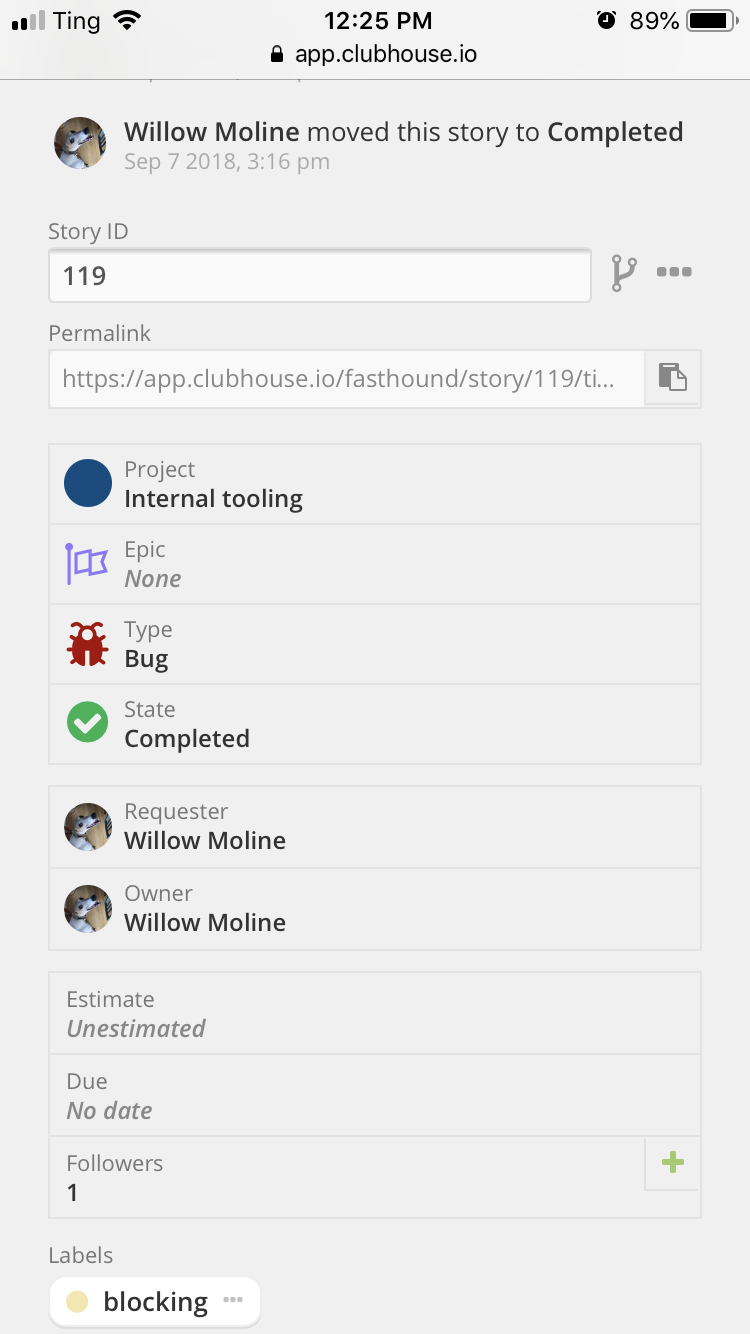 The Epic Sidebar
On the individual Epic page, the information that would appear in the sidebar will appear above the Stories in the Epic.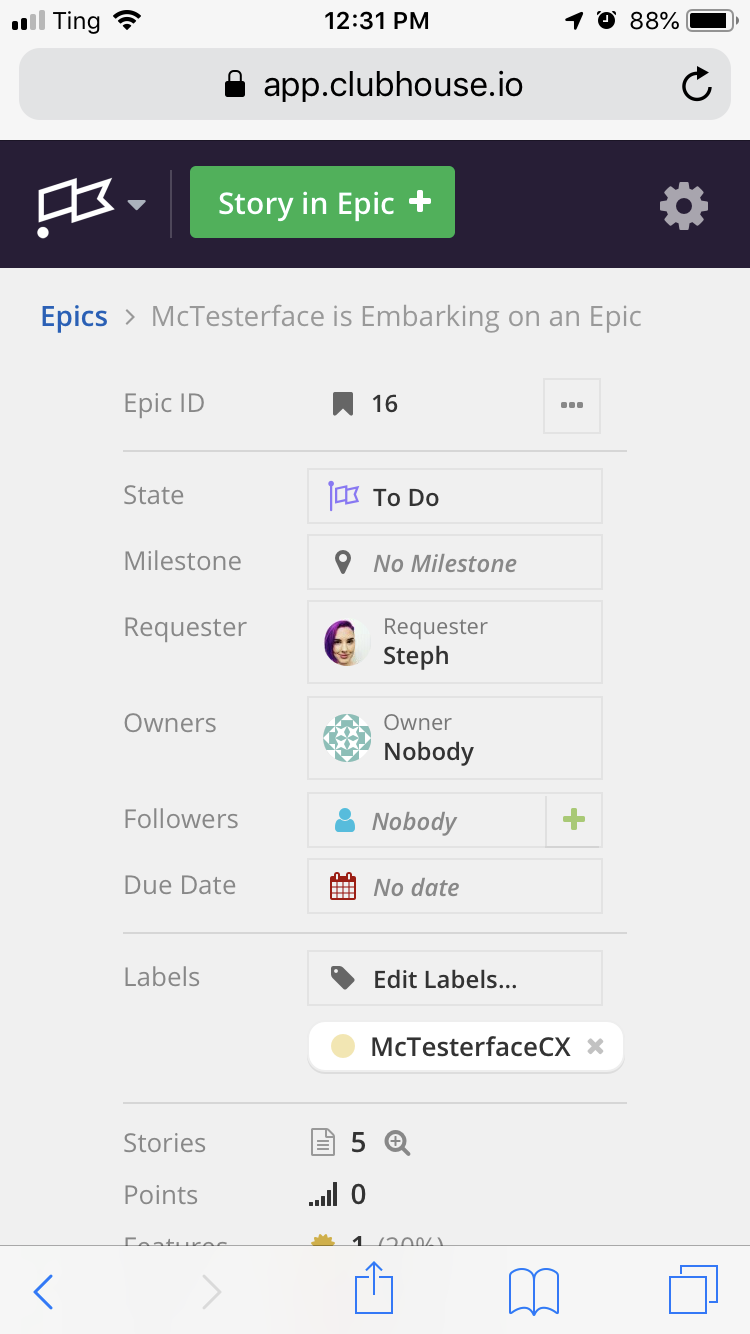 The Project Sidebar
On the individual Project page, the information usually displayed in the sidebar will appear above the Stories in the Project.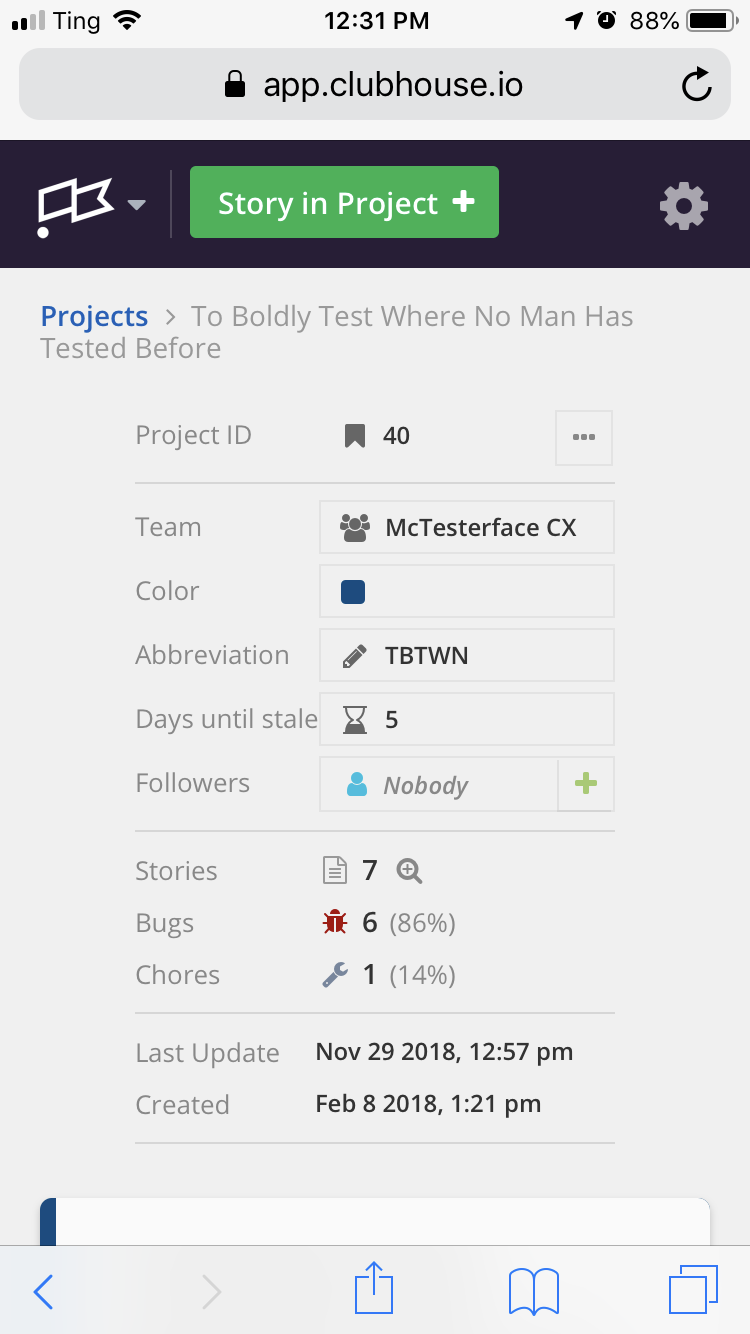 The Dashboard
Dashboard information is stacked vertically starting with My Work, then My Active Tasks, Up Coimng Due Dates, and My Activity Feed.
Stories Page Sidebar
The Stories page sidebar and all filters can be accessed by clicking the three-line menu icon.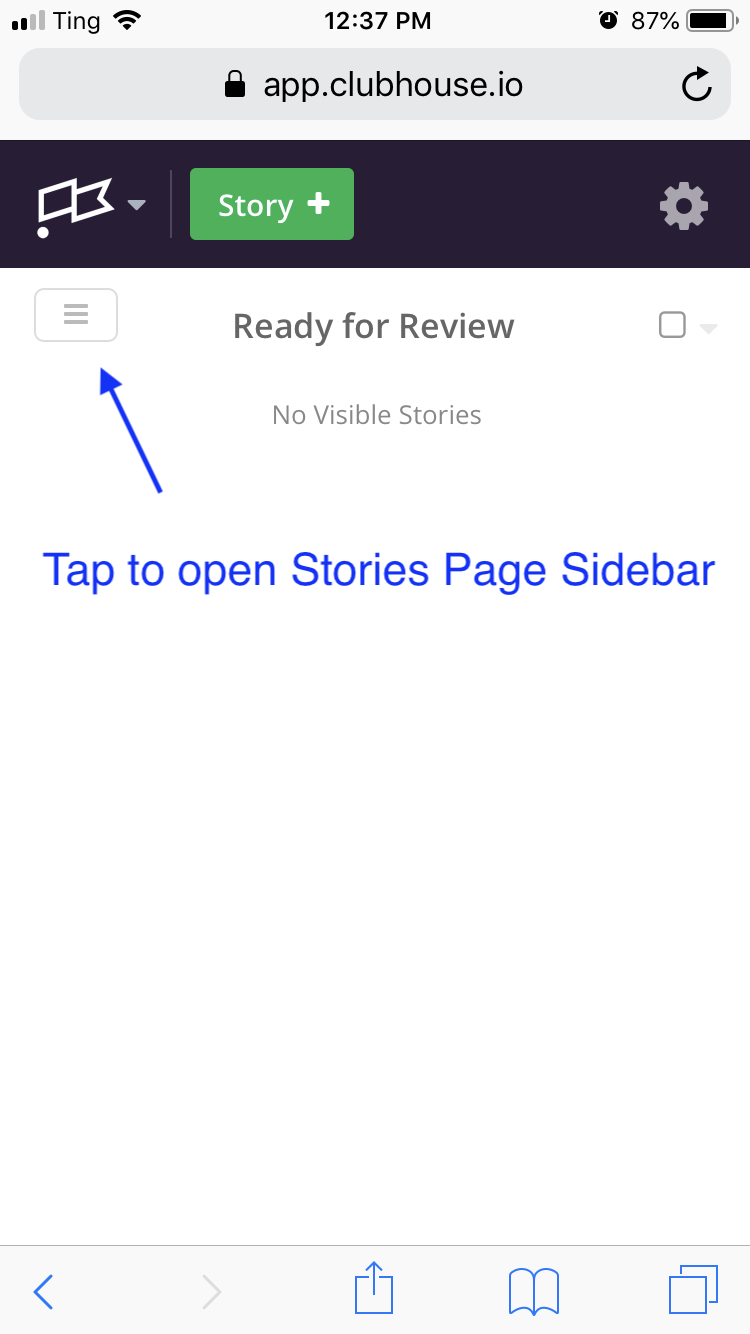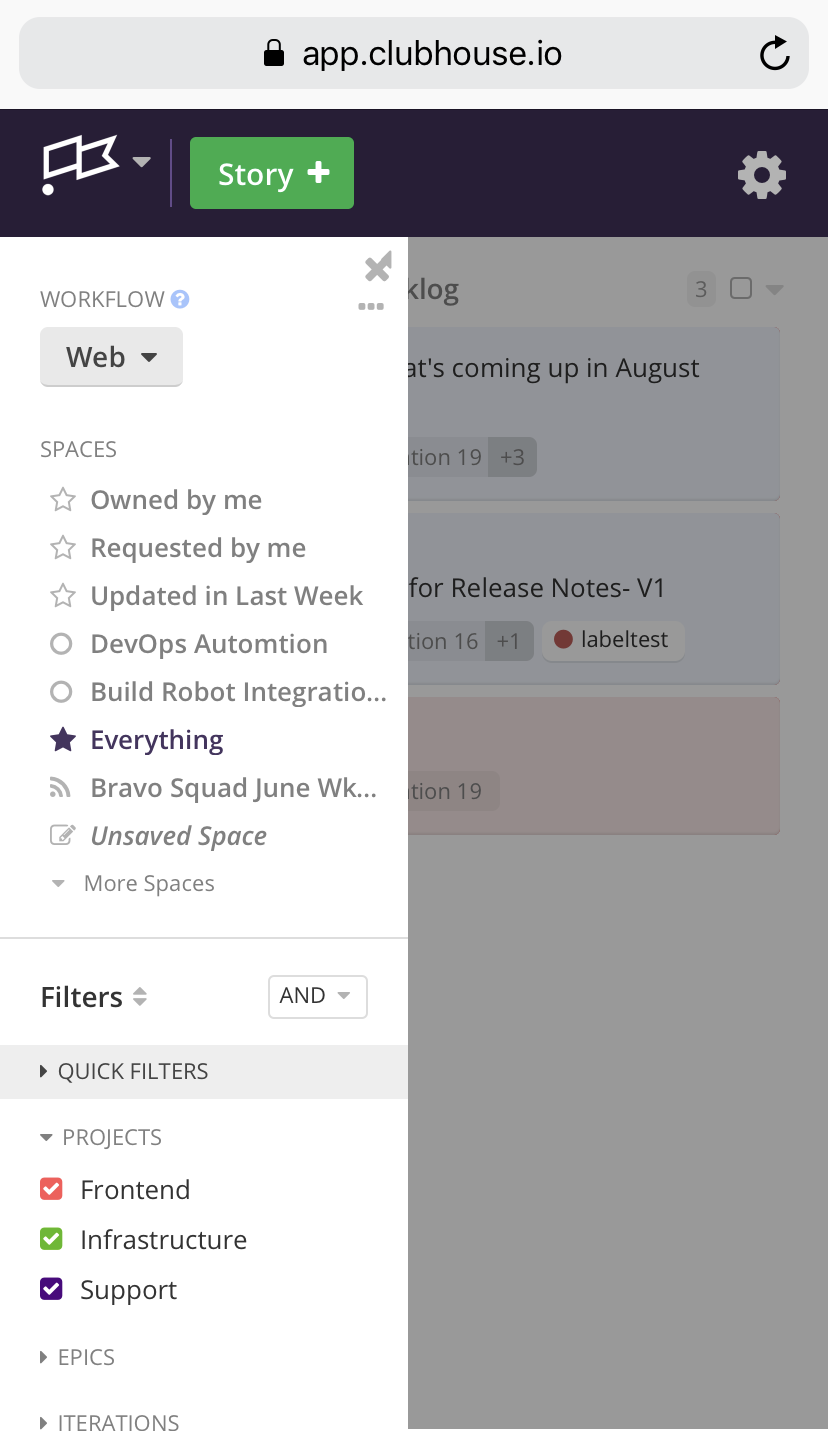 Workflow States show up one column at a time, so you will need to swipe across to see different states.
Updated