The Stories Page is where most of the magic happens in Shortcut. From this page, Stories can be viewed, edited, dragged around, filtered, archived and deleted.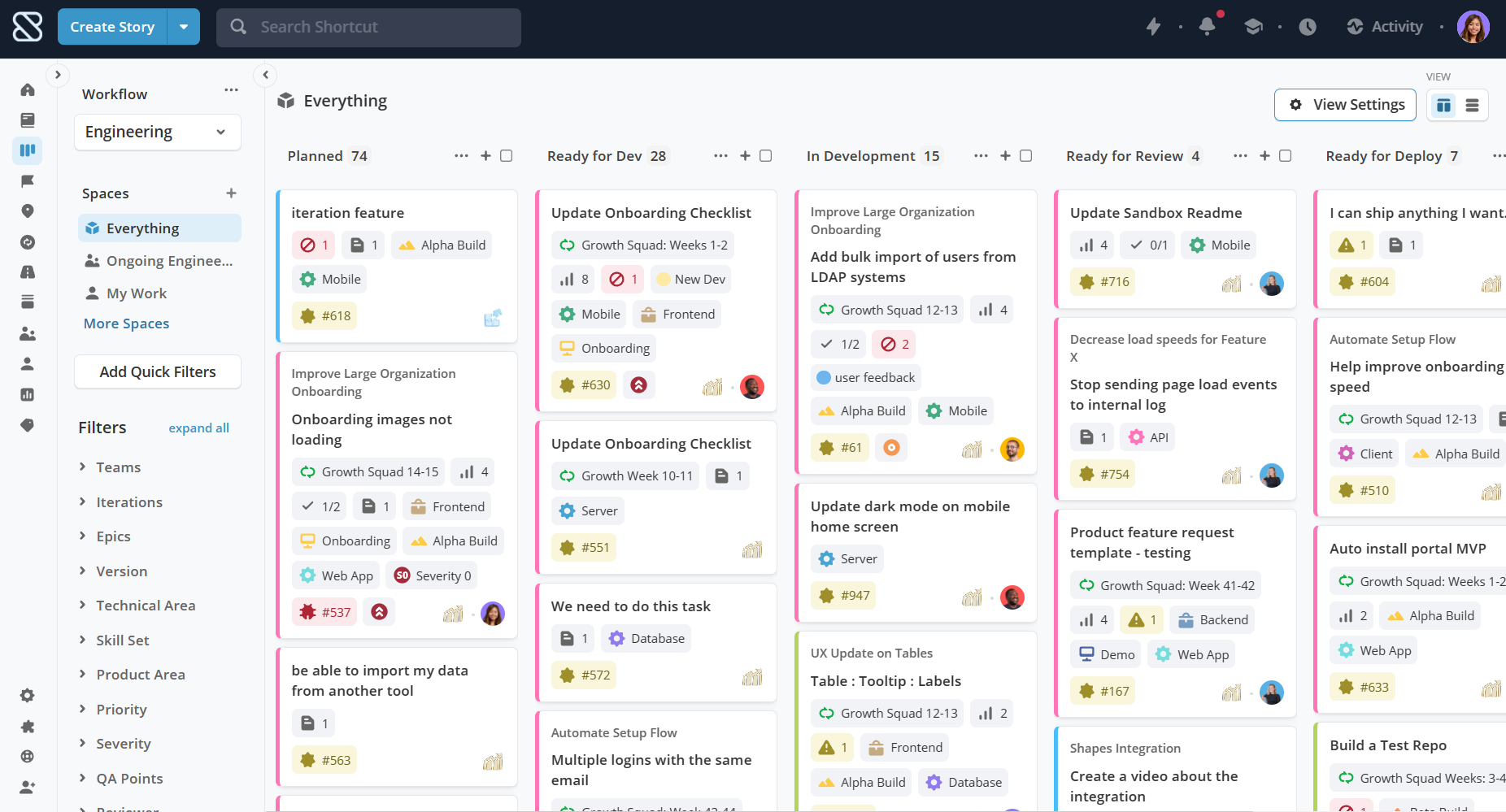 View Type
By default, all Stories appear in the Kanban-style view according to the Workflow state. The second type is the Table view, which allows you to group stories by several dimensions in the table. These view types can be changed via the View selector in the upper right corner of the page.

Regardless of the View Type, Stories' priorities in Shortcut are structured vertically. The higher up in the column the Story, the higher its priority. By default, newly created Stories populate at the bottom of their assigned workflow state column, but Stories can be dragged up and down to re-prioritize in either view.
View Settings
View Settings allows you to configure the look and size of the story cards while on the Kanban view type. The options are:
View Density
The default Stories page view features Story cards that display the following information:
Story type (indicated by icon)

Owner information (owner icon)

Story staleness indicator (hourglass icon, if applicable)

Story due date (in red, if used)

Estimate points (highlighted in grey, if used)

Labels
However, the Stories page is available in three views, which can be toggled:
Title Only
(as the name suggests)
Minimal

Story names and story Owner(s) image
Standard
The default view
Jumbo
Same as Standard but optimized for a fullscreen view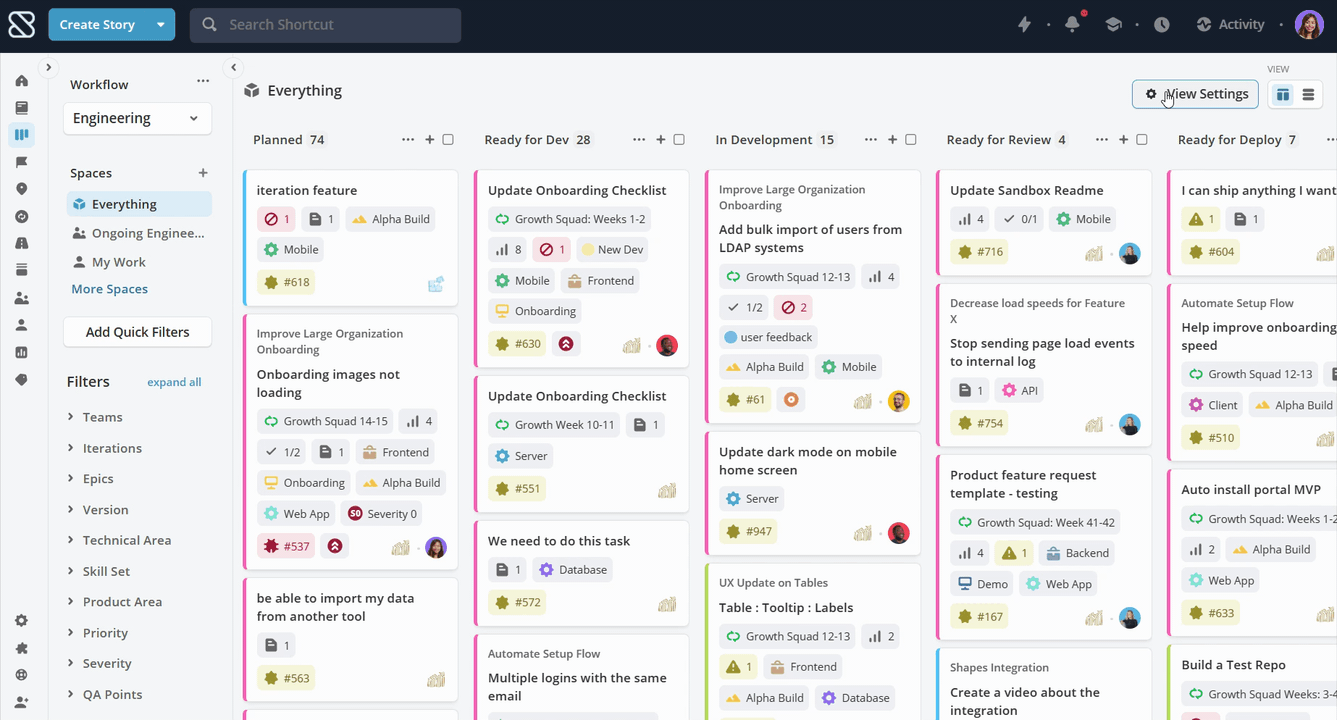 Card Color
Just like View Density, the color highlight of the stories can be changed to match that of a number of attributes.
Filtering
To learn about filtering the Stories Page, see: Filtering the Stories Page
Updated