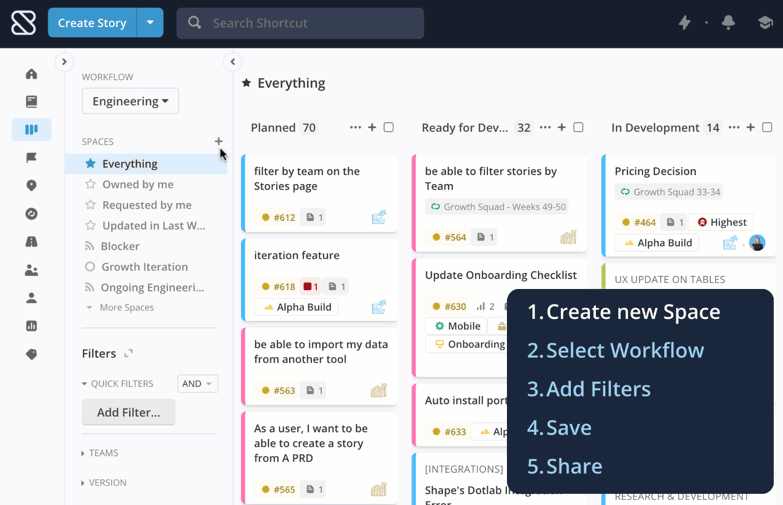 All views on the Stories page are organized as Spaces.
A Space can be any combination of Projects, Epics, Workflow States, and keyword filters. Some example Spaces might be: "My Work", "My Squad's Work", or "All Bugs Without Owners".
We provide a few permanent Spaces, which appear with a star instead of a circle. You can only make changes to the Spaces you have created. These are indicated by a circle icon or a signal icon (indicating a Shared Space).
Tips:
You can quickly jump between your first nine Spaces by pressing numbers 1 through 9 on your keyboard.
For more intuitive creation and updating of Spaces:

Modify the filters on any Space and you will have the option to update the Space you started with or create a new one.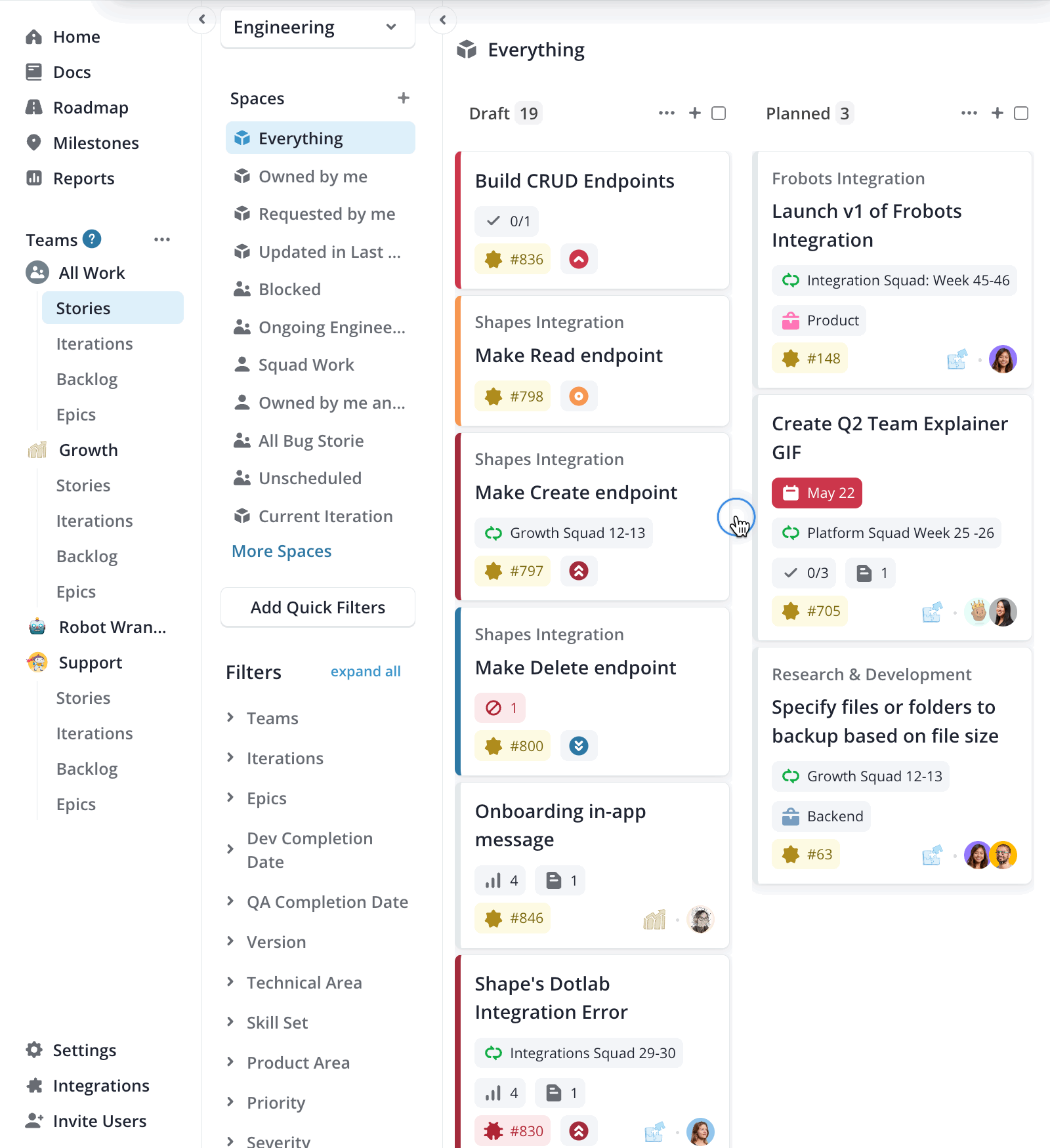 Quickly Create a New Space with the click of a button.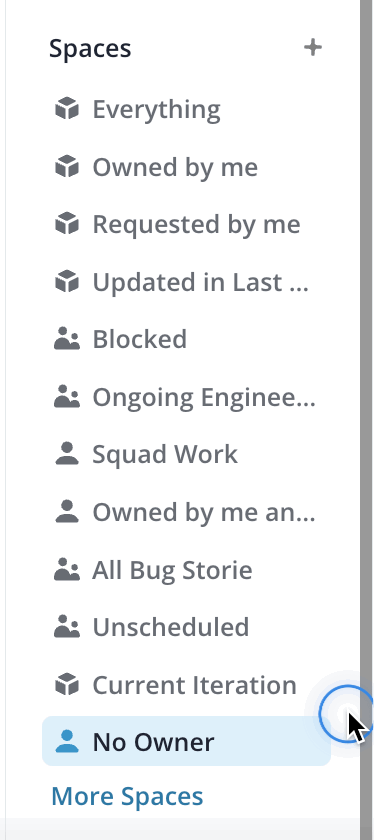 The new streamlined Space action menu will allow you to take actions with less clicking around.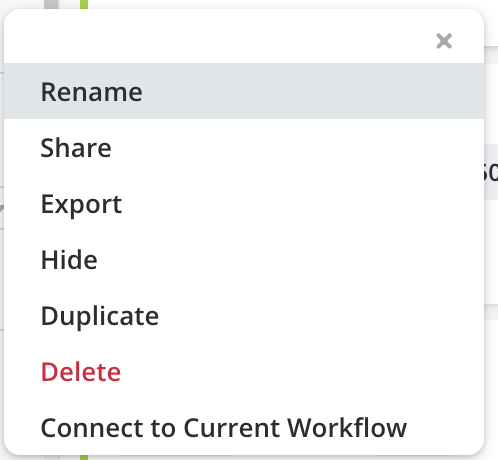 Want to see Spaces in action? Explore our Sample Workspace, which contains pre-filled information that will allow you to see how it all works together. Access it by clicking on the Graduation Hat symbol in the top right of the UI and selecting Sample Workspace.
Updated