We're making some updates to our platform and as a result, the status page may not be available in your workspace. This feature is being deprecated and will be replaced with new functionality that will offer improved performance and additional features. Please reach out to our Support team for more information or guidance.
The Status Page is where you can get a full overview of all the people in your Workspace and their assigned stories.
At the top of the page, in addition to toggling between views (Story and Compact), you can filter according to:
Workflows

Projects

Epics

Iterations

Milestones

Workflow States

Labels

Teams

You can also hide users with no associated Stories

The user's total Story count or Estimate Points count (depending on your Show Progess settings) will appear alongside the user's name and subtotals will appear next to Stories in each individual state.
Filtering on Multiple Fields & Clearing Filters
You can filter on single or multiple fields on the Projects, Epics, Iterations, Milestones, States, Labels, and Teams filters

You can only filter on 1 Workflow at a time

If you'd like to start over and remove the filters you had selected, click the Clear Filters button located to the right of the filter options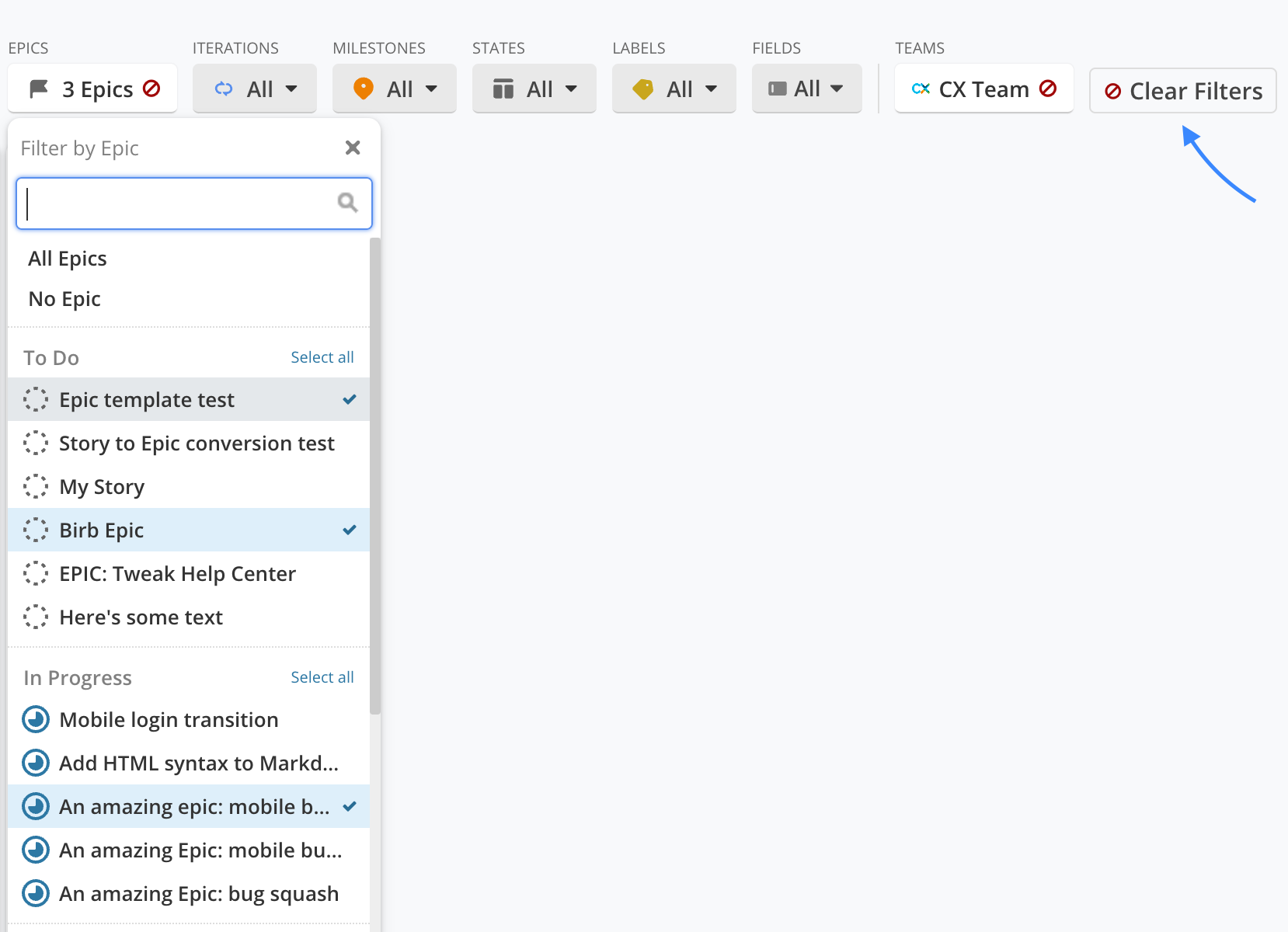 Want to see the Status page in action? Explore our Sample Workspace, which contains pre-filled information that will allow you to see how it all works together. Access it by clicking on your User Icon on top right > Help / Feedback > Sample Workspace.
Updated