Make sure that Iterations are enabled in your Workspace.
You can bulk add, remove or re-assign Stories to an Iteration anywhere you can edit multiple Stories. This includes the Stories, Epic, Label, Project, Status, Dashboard, and Search pages. In addition, when you are in an Iteration detail page, or the Iterations Manage page, you can perform bulk add, even with Stories in the story panel.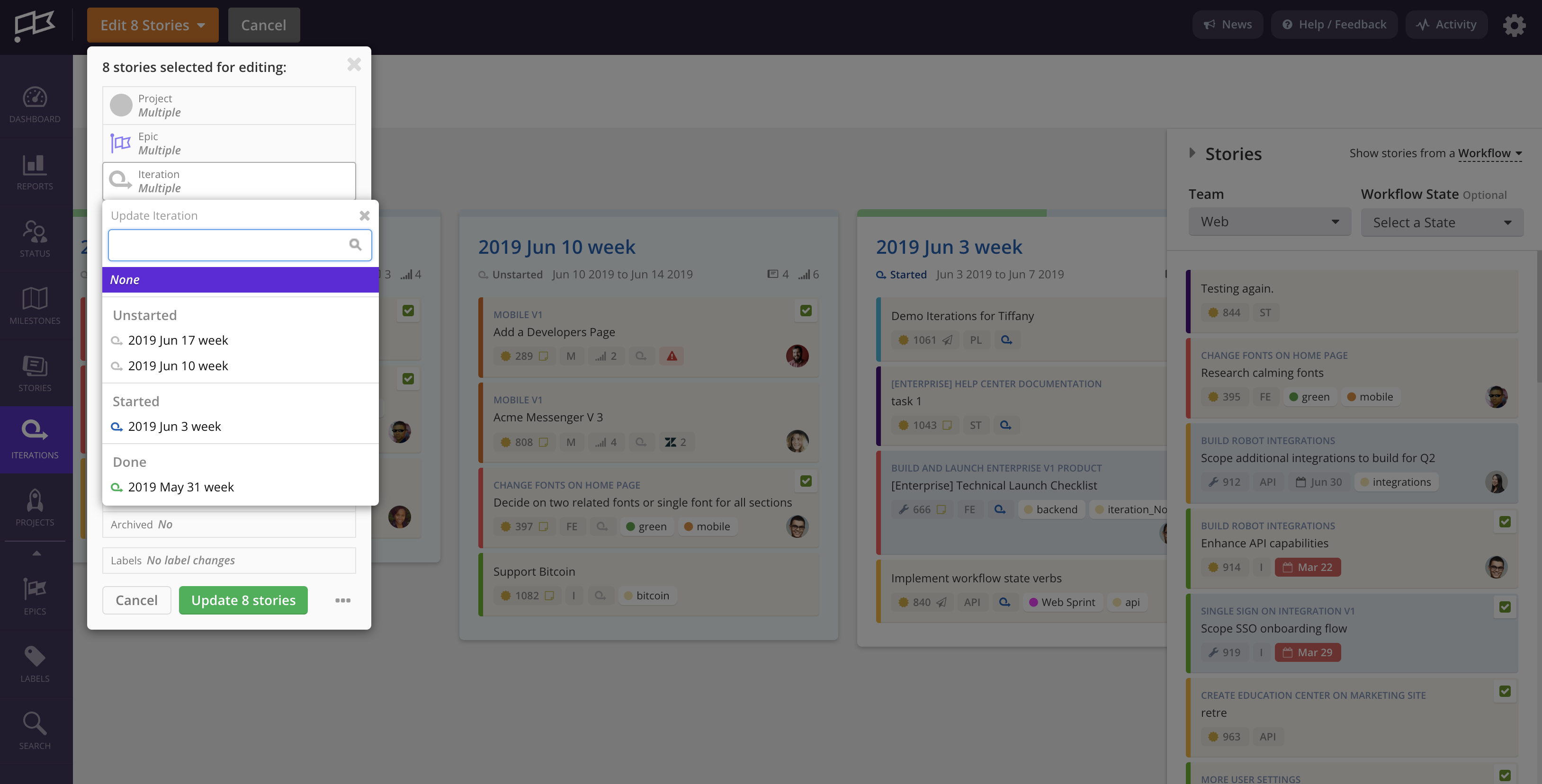 To bulk add Stories from the Stories panel, slide the Stories panel out by clicking the caret icon next to "Stories" in the upper right hand corner of the page. Then, hover over each Story, clicking the check box that appears to select it. Next, click the orange "Edit Stories" button in the top left corner of the UI and assign the Stories to your desired iteration.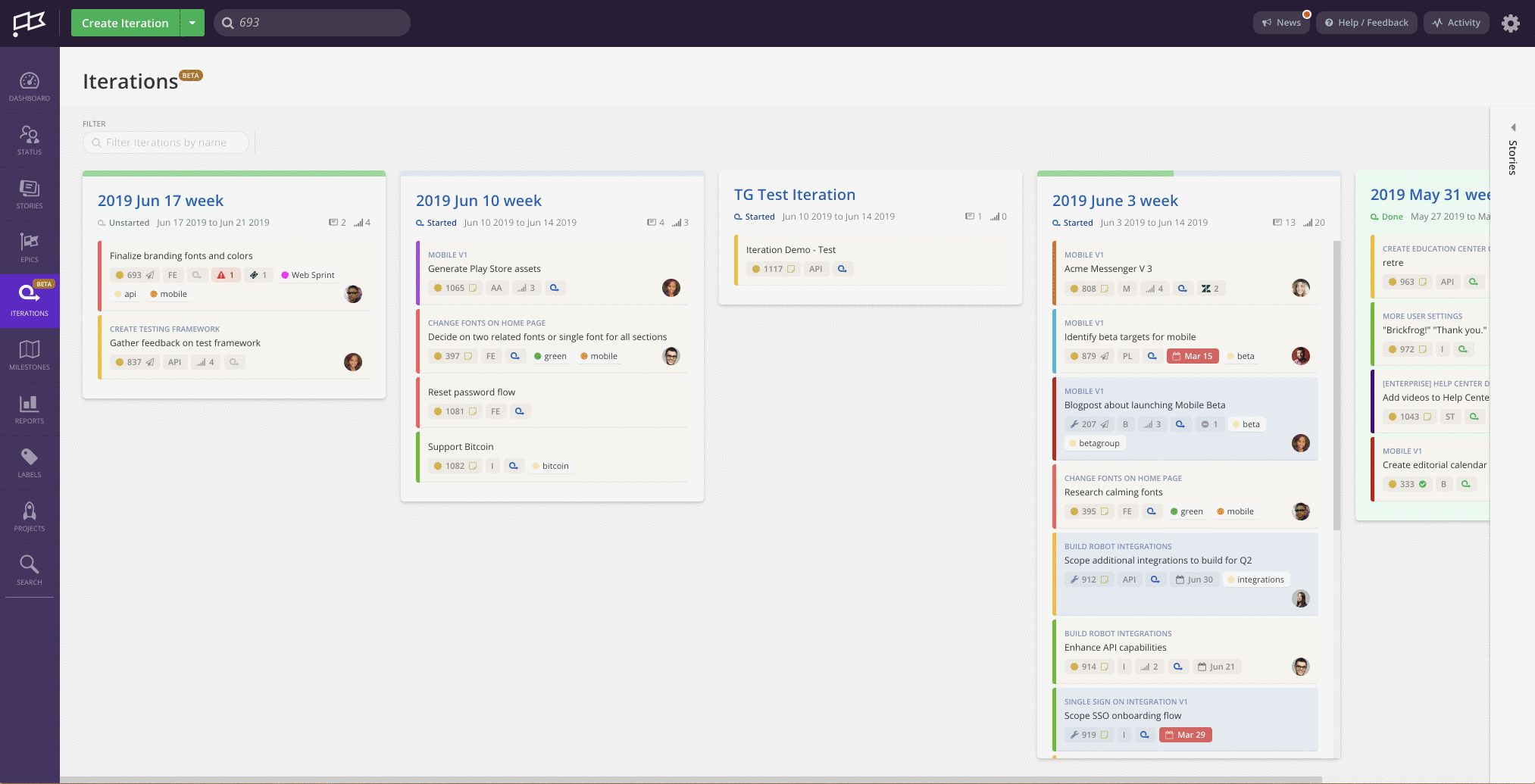 Updated